This La Pavoni burr grinder gives you the exact amount



La Pavoni burr grinder, already has an edge with its burr, but there is another better value add that it can bring to the table.
It is an established fact, that in the world of coffee bean grinders, the burr coffee grinder is a significant step forward in the art of converting whole roasted coffee beans into the coffee grounds one requires.
The conical burr grinder is the optimal shape for a grinder to grind efficiently without unnecessary heat build up in the grinder. The La Pavoni burr grinder has had this technology incorporated into its design.
The exciting feature of this machine is its ability to produce different quality of grinds from one machine. The La Pavoni burr grinder allows the operator to select the degree of coarseness of the grounds that will be created.
---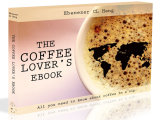 Love coffee? Here is some more "free stuff"! Learn more with this ebook (is free!)



---

There are nine different levels of coarseness ranging from a fine grind suitable for a Pavoni espresso machine such as the Pavoni Europiccola, to a coarse grind which might be suitable for a French press coffee.
This Pavoni burr grinder sports a bean hopper that can accommodate approximately 2400g of roasted coffee beans at a time.
Most owners of coffee bean grinders will know that when you have a grinder with a bean hopper the beans usually move en masse into the grinding chamber which often creates a jam or an uneven grind.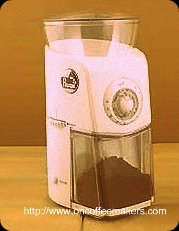 The La Pavoni burr grinder will carefully dose the amount of beans entering the grind chamber which ensures an even grind and prevents a jam and or heat build up.
The Pavoni burr grinder has a suitably large clear ground container which allows you to monitor the movement of the freshly ground coffee grounds into the receptacle.
It is, however, not always necessary to grind all of the contents of the bean hopper to coffee grounds. This Pavoni grinder will allow the operator to select the volume of coffee grounds required a well.
This occurs by selecting the number of cups for which you require coffee grounds. It follows that the combination of varying degrees of coarseness of grind as well as the ability to determine the volume required gives the coffee lover an up to now rarely known degree of control over the grind process.
In times when financial prudence is on everyone's lips, cutting down on wastage is one of the most elementary ways in which to save money.
The Pavoni burr grinder will allow you to keep wastage to an absolute minimum. That is a powerful argument in favour of this La Pavoni burr grinder.