Why Krups Thermal Coffee Maker Is Good?



Krups thermal coffee maker is becoming popular on the market. This is because this coffee brewer does not only produce great tasting and flavorful coffee but it is also very affordable.
Krups coffee makers come with different models and one of its greatest models is the Krups KT4065 10-cup coffee maker.
Inspired by demanding consumers and experts with very high standards on presentation and quality, Krups Company has built their product with three key attributes. These three keys are Passion, Precision, and Perfection.
Lately, Krups commissioned one of the highly praised Bjorn Dahlstorm to design and invent a coffee machine with a combination of aesthetics and superior performance.
After the success of creating this coffee maker, Krups are now then proud to introduce the KT4065.
---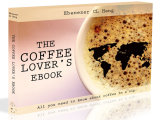 Love coffee? Here is some more "free stuff"! Learn more with this ebook (is free!)



---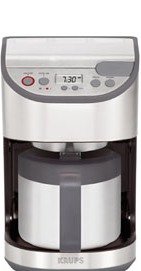 The features of this Krups thermal coffee maker are as follows:
LCD Screen- This screen is used for easy programming of the machine. This screen has a high-contrast black-on-white display.
Double Walled Thermal Carafe- This 10 cup thermal carafe is capable of handling up to 10 cups of coffee. Because it is double walled, you can guarantee that the coffee remains its freshness and its temperature.
Water Filtration- with the DuoFilter that this machine has, huge amount of water impurities that may exist in tap water is removed.
Oversized Shower Head- With the oversized shower-head design, this Krups thermal coffee maker can extract a rich and full-bodied coffee.
Dual Auto-On Presets- With the help of these dual auto-on presets, the machine will accommodate your daily schedule: one for weekdays and also one for weekends.
Aroma Selection- This aroma function are for small batches that lengthens the brewing cycle to extract the full flavor of the coffee grounds.
Krups KT4065 10-cup coffee maker is housed in a brushed stainless steel. Its uniquely angled upward-facing control panel enables the user to easily read the instructions.
Its auto shut-off feature will ensure your safety as well. Other features include a push button, auto-lift brew basket, and a soft-open lid.
Moreover, Krups KT4065 10-cup coffee maker is priced reasonably considering that it is below a hundred dollars with thermal carafe and is programmable.
You can purchase or buy this coffee maker in appliance store that is located in your area or you can have it on online shops if you have access on the internet.
One reputable site that you can visit if you want to order it online is on Amazon.com.
When it comes to Krups thermal coffee maker, the Krups KT4065 10-cup coffee maker is the thing to consider. You will definitely love not only the coffee that this machine produces but also its interesting features.
Looking for other coffee equipments such as coffee grinders or travel mug coffee maker, then you might want to start at our homepage and browse through the different sections.