The Jura-Capresso ENA4 that brews with only one button



The first time you see one of the Jura Impressa espresso machines, you immediately think, "Wow.
The Swiss have scored a home run!" The thing about the Jura, Capresso machines is that they are pleasing to the eye and at the same time have the look of a serious espresso machine that is built to last as well as make lots of espresso.
If you look at the ENA4, just one of the many Capresso coffee machines in this particular range, you will find that this is a serious espresso machine.
It is a pump espresso machine that does virtually everything required to make excellent espresso by itself. At the touch of a button it will convert your prime coffee beans into excellent coffee grounds.
---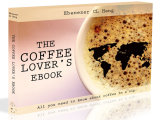 Love coffee? Here is some more "free stuff"! Learn more with this ebook (is free!)



---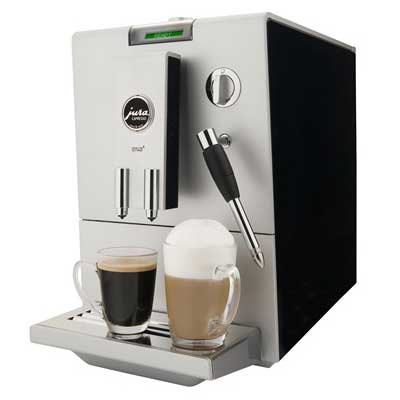 The conical burr grinder has five different settings which allows for a large degree of choice at the very outset of the espresso making experience.
The Jura-Capresso bean to cup espresso machines will deliver perfect espresso every time. It has a built in tamper and water filter which goes a long way to consistency.
Consistency is the secret to a good espresso machine. The ability to deliver the same high quality espresso experience time and again is what makes this range of espresso machines great.
If not the ENA4, then the Jura-Capresso S9 which is suitable for the large home or small office or the larger F7 all share the same attention to detail that one would expect from a Swiss company.
It is this attention to detail that makes the difference. The Jura-Capresso machines, as well as many of the other Jura coffee and espresso machines, have the ability to sit in an energy saving mode. In other words, in times when the machine is not working and it is on standby, it is able to reduce the amount of power needed to keep on going.
This can mean a significant reduction in power consumption which can translate directly into saving money. Saving money is never a bad idea! Even if this machine will retail at around seven hundred dollars, the question must be asked what you are getting for your money.
There can be little doubt that the quality of the appliance and the design inherent will mean that this is an espresso machine that will work as well as last. A one touch fully automated espresso making machine that will give you the same quality of espresso time and again – sounds like a good deal to me.