Juan Valdez Coffee Shop serves coffee better than…..



Juan Valdez coffee shop is in a market that is highly competitive. The world of coffee and coffee shops and franchises is highly competitive. Millions are made across the world in coffee shops and franchises.
Any verdicts on which coffee shop franchise is the best in the world will undoubtedly let loose a torrent of protest from the many devoted patrons of those franchises relegated into second and third place.
It might well be safer to suggest that some franchises might make up the group considered to be amongst the top five in the world. The Juan Valdez Coffee Shop would surely make up one part of this group.
There are other more established coffee houses in other parts of the world such a Starbucks in the USA or Costa Coffee in the United Kingdom.
---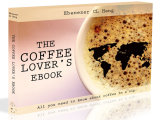 Love coffee? Here is some more "free stuff"! Learn more with this ebook (is free!)



---

However, the Juan Valdez coffee shops, officially known as Juan Valdez Café, are fast becoming recognized for the quality of the Colombian coffee they sell.
This coffee shop sell coffee products solely derived from Colombian coffee products. The franchise was initiated by the National Federation of Coffee Growers of Colombia as a natural consequence of the success of the Juan Valdez marketing strategy to promote Colombian coffee.
There are an increasing number of patrons who enjoy the whole Colombian coffee experience at Juan Valdez, from the aroma of brewing coffee all the way to the many coffee and espresso beverages on offer.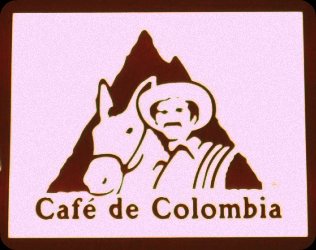 Again, it must be stated quite clearly that one will neither be able to have instant coffee nor coffees derived from other coffee producing regions of the world. An example would be Blue Mountain coffee.
You will not find Blue Mountain coffee in a Juan Valdez shop because Blue Mountain coffee must come from the specified region in Jamaica in order for it to qualify as Blue Mountain coffee.
The Juan Valdez shops promote Colombian coffee products only. Given that this particular franchise of coffee shops was only founded in 2002, it is quite surprising which advances have been made in the last seven years in terms of market share.
From modest beginnings in Latin America the Juan Valdez coffee shops have expanded to North America, Europe an the United Kingdom.
The great thing about this particular franchise is that by patronizing these coffee shops you are ensuring that the small scale farmers whose coffee products you are enjoying will participate directly in the profits the franchise makes. This cannot be said of any of the other well known coffee shop franchises.