Egberts Coffee -the oldest in the world



Douwe Egberts Coffee has been a popular choice of coffee lovers or drinkers all over the world.
From modest origins of over 200 years, Douwe became one of the international brands, under the Sara Lee Company brand.
Douwe Egberts Company started in 1753 as a little shop in the Netherlands and it was formerly called De Witte Os (The White Ox).
Douwe Egberts together with his wife Akke sold coffee, tea and even tobacco in the small village of Joure.
Their reputation for producing outstanding coffee spread all over the country and by the time their son, took over the company in year 1780, he took advantage of that opportunity and he then started to supply coffee in some coffee shops and food establishments.
---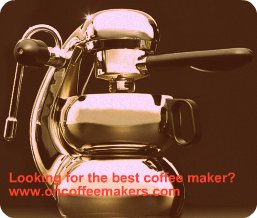 Would you want to get a best coffee machine? Why wouldn't you right? This coffee maker should be able to brew perfect coffee right?
But, there are many considerations to getting a coffee brewer that is ideal for your lifestyle. So, think about the brands that you want to know more about and search it in this page (the link above).


---

Sooner than that, the company becomes the leading supplier of coffee and tea.
In year 1978, the company was sold to Sara Lee and the new owner still continues to develop the product. Sara Lee's current steady products include Essential, Sara Lee Food Service Premium, Java Coast Premium, Superior Essentials, Superior Signature Cup, Superior Metropolitan, and Good Origins Sustainable Coffee
Douwe Egberts coffee has some flavors and grinds to satisfy the different taste of every customer. They have regular, decaffeinated, flavored, good basic black and exotic coffee blends.
You can also select which coffee you want. Egberts has a light, medium, and dark roast coffee beans. With this, you can assure that there's a quality for every coffee that you purchase.
However, the coffee is not that aromatic when compared to other brands but they are smooth and have a sweet flavor. Their consistency is pleasing and they have a slightly woody finish and a full body.
There are some instances that people get disappointed after buying the coffee. This is because the coffee that they have made at home does not taste like the coffee they bought outside.
Well, the problem in here is not coffee, the real problem is the process of brewing that you have done.
Douwe Egberts coffee products include instant coffees, instant decaffeinated, instant Pure Gold, instant Pure Indulgence, and instant pure smooth. Each of these coffee types has their own features and characteristics that people will surely like.
You can purchase Egberts coffee in any Sara Lee stores and even online. You can buy them in an affordable price.
You also can purchase them at Amazon.com, one of the most reputable online stores.
If you want to look at other coffee, say folgers coffee pods, or melita coffee, then check out our homepage for more information