Cuisinart coffee maker water filters



Many of the Cuisinart coffee makers have incorporated into their design the use of Cuisinart coffee maker water filters, charcoal filters to be exact.
The customer's first reaction is going to be one of two different reactions; either the customer is going to react positively to a design element which will remove impurities from the water or the customer is going to say that this is another money making gimmick.
Given that statistically the vast majority of coffee lovers would live in those areas where the most people live, i.e. urban areas.
And that the vast majority of those living in urban areas that are able to use automatic drip coffee pot machines would have access to piped water, the chances are very high that that piped water has been purified with chemicals somewhere along the way.
---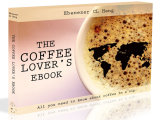 Love coffee? Here is some more "free stuff"! Learn more with this ebook (is free!)



---

Now, even though this water is purified, cuisinart water filter is still useful in removing the chemicals that is used to purified the water, which would also give water a different taste.
Cuisinart charcoal filter is useful whether your water has impurities or it is being purified by chemicals, in the case of the latter, it would remove the minerals.
While this is solely about the Cuisinart coffee maker, folks that are using other coffee brewer, even manual coffee maker such as the manual drip coffee maker can take note that whether it is purified water or not, your water would taste better to be filtered of all minerals, not only impurities. The Cuisinart coffee maker water filters are an integral component of many of the Cuisinart coffee makers, this is because cuisinart knows that water has an impact on the flavor of the coffee brewed.
Since the main ingredient of coffee, at least proportionally, is water, it stands to reason that the better the quality of the water the better the quality of the coffee.
The Cuisinart coffee maker water filters are designed to deliver such an improved water quality. The Cuisinart coffee maker water filters have a charcoal base and are able to remove many of the impurities and minerals from the water.
Sometimes one is able to smell the additives in the water. This will impact negatively on the taste of the coffee. The Cuisinart water filters are able to deal with such challenges and provide a water resource which will allow for an excellent quality of coffee to be brewed.
This is not a money making gimmick but rather an opportunity to those whose quality of water leaves much to be desired to be able to enjoy a cup of coffee made from a high quality water source.