Commercial coffee maker can save you money, so how do you get one without paying?



Commercial coffee maker is simply an "up sized" version of your home coffee maker. They have larger capacity and usually more functions to cater to the many different caffeine needs.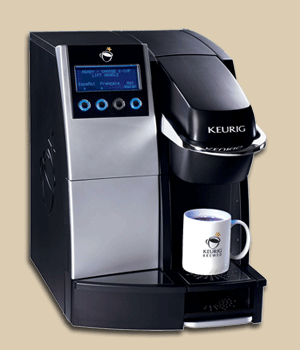 Never mind how a commercial coffee maker looks like or can achieve, the point of focus is, if there is one in your office, you would get coffee for free, isn't that so? :)
With current crazy inflation and rising price indexes, every penny saved is a penny earned. Imagine, a $2 starbucks coffee per day, multiple that by 5 days and 52 weeks and you would enjoyed a savings of $520! Enough to check you into a good hotel for a Christmas celebration with your family.
The question is how to get that commercial coffee maker for free, as in,endorsed by your boss. It is similar to choosing best coffee maker with the 4 Ps, pricing, plot, phew and popularity, get all the right variables in place, and soon you would be dispensing fresh coffee in less than 10 paces from your work cubicle!
Pricing
For that commercial coffee maker to be in your office, the right price is very important, of course, there is really no such thing as a low pricing to the managers and bosses. The price would always be "too high".
Take note that, spending money on a coffee machine is an expense to the company, and if possible, they would try to avoid it. So, think of ways to justify this expense, is required to get you that machine!
The easiest way is to adopt the current "sexy" management terms, i.e. team cohesiveness, increase productivity (by lessening the trips to Starbucks?:o), welfare to motivate employees.
While all these cannot be measured, repeat lobbying and affirmation from the employees should get bosses to think that having a good pantry with commercial coffee maker can achieve all these.
Plot
If the management agrees to spent the monies, this is really not an issue. However, to better the decision process and make sure that management does not have an excuse to reject the idea of having a commercial coffee maker, take note of this.
Any machines, need a place or location. First, decide the location to house the coffee maker, decide if this machine requires a fixed water line or can use any portable water set.
Once that is settled, it is simply calling the company to install the coffee machine.
Phew
Now, the ease of using the coffee machines is really an important factor to consider for your "scheme" to convince the management to get a coffee maker. Why?
Imagine, if the instruction manual is the size of a dictionary, what would the management think? They would worry about things such as employees spending too much time figuring out how to use the coffee machine, additional cost to get maintenance help on the commercial coffee maker.
Mitigate all these, by getting a machine that is as simple as pushing a button,something like Keurig B3000 or Nescafe Lioness H5. Reassure the bosses that they have nothing to worry about lower productivity with the addition of this new gadget.
Popularity
This is not to find the most popular machines out there, but the one that most folks in the office prefers. Remember, the selling point is welfare, motivation and stuff like that, so the power is with the masses.
To get the coffee machine into the office, the general folks in the office would have to not only like but embrace the idea! Knowing that this is something that almost the whole office wants, the boss might just get it to boast the morale! There you have it, how to get a commercial coffee maker for free. Actually, it is more like how to get it into your office, because since it is for the office, you do not have to pay for it in the first place, right? (Unless, of course you are the boss...)
**Now, if we would to let you leave this page empty handed, then it is not really "free coffee" right? So, click on our free coffee course and free coffee and enjoyed a mini course and an e-book prepared for you free of charge!


Nothing commercial, but everything about coffee makers. Click here to get a great cuppa at home