Is it hard to use coffee pod makers



The answer appears to be; no. The coffee pod makers that are available on the market all pride themselves in how easy it is use in their particular machines to make coffee pods with the coffee of our choice.
The reviews by other consumers will suggest, however, that the
coffee pod makers
are all sensitive and require some practice.
The areas which require some basic expertise are the volume of the coffee to be filled into the pod, the tamping before hand and the sealing of the pod.
First off it is important to note that the pods made can be used in Senseo coffee makers and a variety of machines that the coffee maker Philips has on the market.
---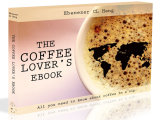 Love coffee? Here is some more "free stuff"! Learn more with this ebook (is free!)



---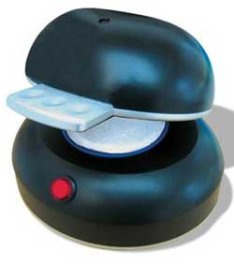 You can use your favourite Senseo coffee or any other coffee to make the pods of your choice. You can even blend different coffee brands to create a unique blend and flavor.
There are some tips available for those who wish to use the coffee pod makers to extend their coffee experience horizon. The amount of coffee that placed into the pod needs to be measured very carefully.
If the pod you make is too plump there could be a problem later with the single serve espresso maker. Conversely, a skinny pod will create a weak brew not worthy of the name coffee.
Secondly, the edge of the pod needs to be coffee ground free when the sealing stage begins. An improperly sealed pod is no good and should be discarded.
Essentially one will have to experiment as to the amount of time required for an effective seal of the pod. Experience suggests that a little longer than the instructions require might be a god thing.
Some reviews suggest moistening the pod before inserting it into the coffee machine so as to enhance the spread of the hot water through the pod.
This degree of finesse will ultimately limit the use of such a coffee pod maker. The overriding benefit seems to be the freedom of choice that is created in being able to make one's own coffee pods.