What coffee maker programmable feature is really good?



Looking for coffee maker programmable feature that is good is sort of avarice, you keep looking for more benefits.
Coffee maker features have been evolved over the years to accommodate the need for better coffee experience. Aside from its primary purpose of providing us with the delicious drink; it now has features that would make life easier and better for coffee lovers.
Just like the thermal coffee makers, programmable feature is one of the major enhancements that really revolutionized the way we look at the coffee makers.
But, what coffee maker programmable feature is really good?
---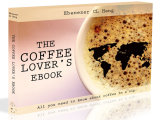 Love coffee? Here is some more "free stuff"! Learn more with this ebook (is free!)



---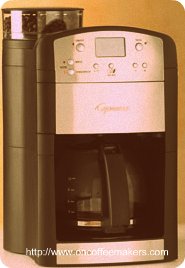 There are many coffee makers that have excellent programmable features like Braun coffee maker and the coffee maker Cuisineart brand, but personally I think capresso's features is a notch above the rest.
But what makes Capresso coffee TEAM GS coffee makers' programmable features a cut above the rest?
Capresso coffee TEAM GS is the first combination of coffee maker and grinder which uses CONICAL BURR grinder and Direct-feed technology that allows you to pour in the beans and program the time. This machine also lets you program the amount of coffee that you want to grind from 2 to 10 cups to whether mild, regular or strong flavor.
The programmable feature also allows you to select from five fineness settings for your choice of coffee beans in a 6 ounce bean container.
Capresso coffee maker programmable features has an easy-to-read LCD showing the time, grind and strength setting. Its 2-hour auto shut-off makes the coffee hot for more hours after brewing. The stop-and–serve feature that lets you to get a cup of coffee while brewing is a proven likeable feature for the coffee lovers.
This device has programmable clock that gives you the luxury of setting when to grind and brew automatically. In addition to that, you can also set it up as an alarm clock, wake up in the low burring noise and the coffee aroma.
To sum all up, Capresso Coffee TEAM G has really good programmable feature, my personal favorite is the programmable clock, and its ability to serve really hot coffee.