Coffee grinder isomac is typically good



Whether the coffee grinder isomac is good, has to do with many variables, but from a personal point of view, it is good for coffee making.
Quality without question – these three words define Isomac as a brand. Since 1977, when the company was founded by Giovanni Fontana, Isomac has been making highly durable and uniquely designed coffee espresso machines and grinders to satisfy the espresso lover.
The company's vision and mission has always been aimed at making superior quality products in order to provide equally superior quality coffee.
The coffee grinder Isomac is one of the brand's more popular products.
---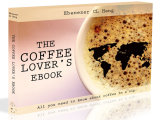 Love coffee? Here is some more "free stuff"! Learn more with this ebook (is free!)



---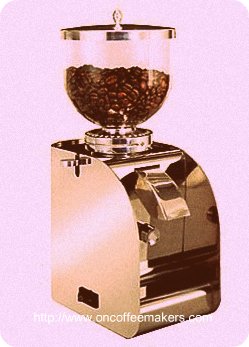 The coffee grinder Isomac is preferred by many coffee enthusiasts over other brands in the market and can even be found behind the counters of some coffee shops. Well known from their line is the Isomac Granmacinino coffee grinder.
The Isomac granmacinino is the larger of the two Isomac burr grinder. The Isomac Granmacinino looks like your ordinary burr coffee grinder but has the strappings of a commercial grinder.
Its body is made of highly polished, all stainless steel to give you a very sleek and professional looking grinder though it's moderately sized so it doesn't take up too much kitchen space.
It weights at 4 kilos, has a 100 watt motor for powerful performance and its bean hopper has a capacity to hold 300g of whole coffee beans. The Isomac granmacinino lets you choose from 18 different settings to suit everyone's preference.
In order to give a finer ground of coffee, this Isomac grinder uses a conical burr mechanism over a wheel burr mechanism. Burr grinders crush the coffee beans to give it a finer grind than a blade grinder.
There are two types of burr grinders – the conical burr grinder and the wheel burr grinder. The conical burr grinder is the best type of grinder there is and the Granmacinino's grinder is made of all stainless steel.
The conical burr grinder spins at a slower pace (usually at a rate below 500 rpm) over a large cutting surface than the wheel burr or the blade grinder.
This appeals to a lot of consumers because the slower rotation makes the grinders quieter and less messy and it also creates a finer, more consistent ground coffee. T
he aroma of coffee is also preserved when a conical burr is used because less frictional heat is applied to the ground coffee. What's more, it's less likely to clog than disk grinders.
So, with all these packed in a grinder, how can an isomac grinder not be good?