Chefs Choice French Press is Slightly Different



A lot of people claim that the French Press Method is one of the best ways of making great tasting coffee. Chefs Choice introduces a slightly different French Press, compared to other traditional plunge pot coffee makers.
The popularity of the French Press or plunge pot coffee makers has increased in various places outside of Europe, thanks to the rise in interest in gourmet coffee and other coffee products.
This article does not aim to compare the Chefs Choice French Press from the traditional French Press and say which is better or worse.
After all, if you like to make pressed coffee using a traditional plunge pot coffee maker, then do so by all means. However, if you want to make pressed coffee but is put off by the idea of pouring hot water into a small glass pot, then the Chef's Choice Electric French Press is for you.
---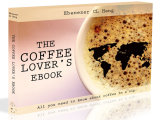 Love coffee? Here is some more "free stuff"! Learn more with this ebook (is free!)



---

The Chefs Choice Electric French Press looks just like the traditional one, but with one slight difference – it has a power base and an electric cord.
In other words, it is similar to what an electric percolator does, and that is heating up water to a boil automatically.
Therefore, it eliminates a step when making pressed coffee, which is transferring hot water into the pot. It boils a quart of water incredibly fast, around four minutes, which is faster than boiling water in a microwave or on a stove.
Once the water boils, it automatically shuts off, thanks to its steam-activated automatic shutoff feature.
After that, you use it just like the traditional French Press. Pour in the coffee grounds; let it mix with the water for extraction, stir, and push the plunger down.
The length of time you let the coffee grounds and hot water mix depends on how strong you want the coffee to be. The pot itself can be lifted off the power base to make serving, pouring, and cleaning easier. The power base has a cord wrap underneath allowing for easy storage.
Apart from making pressed coffee, you can also use this to make tea, and heat up water for other hot beverages and instant soups, making this a very versatile and useful machine.
Most importantly, the Chefs Choice Electric French Press makes great coffee, just like the traditional French Press.
Therefore, if you're interested in making pressed coffee but would like to do it in a more convenient way, the Chef's Choice Electric French Press was designed for you.