You Can Get an Under Cabinet Coffee Maker with an Additional $20



Under cabinet coffee makers or under counter coffee makers can solve a number of problems for you. An undercabinet coffee maker allows you to enjoy the benefits of having a home coffee maker without occupying any countertop space in your kitchen.
In other words, if you're hurting for precious kitchen space, you can still have a coffee maker that can address all your coffee needs.
If you're one of those people who are looking for a 12-cup coffee maker but don't have a lot of space left in the kitchen, there is one brand of coffee makers that you should definitely take a look at – Black and Decker.
Apart from being known for their great value coffee makers, Black and Decker is also known for its Spacemaker line, a line of coffee makers that can be installed under the kitchen counter or under a kitchen cabinet, effectively saving you valuable countertop space (and this is of course, how they are known as under cabinet coffee maker).
---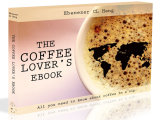 Love coffee? Here is some more "free stuff"! Learn more with this ebook (is free!)



---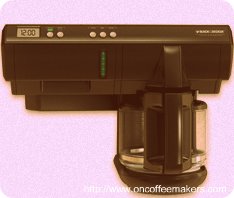 Black and Decker Spacemaker SDC740B under cabinet coffee maker
This 12-cup coffee maker installs neatly right under the kitchen cabinet or kitchen counter, effectively freeing up your kitchen countertop space for other important things and daily tasks.
It measures 12 3/5 by 12 by 15 ½ inches, and uses the same mounting holes and screws as its predecessors from the Spacemaker ODC line.
This coffee maker also comes with the convenient features that you would also find in other 12-cup machines.
First of all, the SDC740B is fully programmable with a 24 hour timer, allowing you to enjoy wake up coffee every morning or after dinner coffee just by setting the coffee maker to brew at the designated time.
It also comes with a pause-and-serve or Sneak-a-Cup function, which allows you to pour a cup of coffee before the brewing cycle is finished.
Whenever the coffee pot is removed from the machine while it is brewing, the brewing process is paused, and resumes once the pot is returned into the unit. Coffee is brewed into a Perfect Pour glass carafe. The carafe features a drip-free spout and stay-cool handle. To keep coffee at serving temperature once the brewing cycle is finished; the machine features a non-stick heating plate.
It applies heat to the Perfect Pour glass carafe, effectively keeping the coffee hot even long after the coffee has been brewed.
Furthermore, the machine features a removable filter basket, making it easy to insert and remove coffee filters, not to mention making it easy to clean. It also has a removable water reservoir and an illuminated water level indicator.
Its other features include cord storage, automatic shutoff, and a Save-a-Plug outlet. The Save-a-Plug outlet makes it possible to connect a Spacemaker Mini Grinder or Can Opener to the machine, effectively freeing up the wall outlet for other kitchen appliances.
A normal application Black and Decker coffee maker, the Black and Decker SmartBrew 12-Cup Coffee Maker, costs around $40.
If you don't have a lot of countertop space available in your kitchen, it would be better to just add another $20 to have the Black and Decker Spacemaker SDC740B Under Cabinet Coffee Maker that installs conveniently right under your kitchen counter or kitchen cabinet and save you the much needed kitchen space.