This bunn coffee pot is ugly, but people loves it



The bunn coffee pot which we are talking about here is not technically a "carafe", it is much more than that (and could be a reason why people are loving it).
Bunn has been at the forefront in the commercial coffee maker industry along with other coffee maker giants, such as DeLonghi Coffee, supplying high quality commercial coffee makers to restaurants, fast food chains, hotels, and other establishments.
One of their popular commercial coffee brewers is the Bunn AXIOM DV APS Airpot Coffee Brewer.
This machine is incredibly compatible to any type of establishment. With a flip of a switch, the voltage of this commercial coffee maker can be changed among various settings, from 120V/12.5 amp, 120/208V/13 amp, to 120/240V/15 amp.
---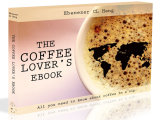 Love coffee? Here is some more "free stuff"! Learn more with this ebook (is free!)



---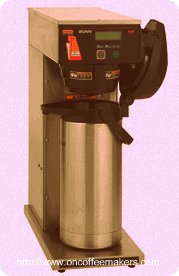 The Bunn AXIOM DV APS Airpot Coffee Brewer operates with an LCD display that boasts the BrewWIZARD® technology. What this does is it allows the brew level, tank temperature, and cold-brew lockout to be programmed from the control panel mounted at the front of the machine.
This machine does not make use of the traditional Bunn glass coffee pots and warmers seen in other Bunn commercial coffee makers. Instead, it brews coffee onto 1.9 to 3 L airpots.
Unlike the traditional Bunn coffee pots, these airpots keep coffee perfectly sealed, and keep coffee fresh and hot for hours.
Furthermore, these airpots are easily transportable to any type of location, such as a private banquet room at a hotel or restaurant, or a conference room in an office.
This makes this machine totally versatile and can be used in any establishment, plus these airpots don't need warmers to keep coffee hot and fresh, unlike the traditional Bunn coffee pot.
The Bunn AXIOM DV APS Airpot Coffee Brewer has a very large brewing capacity of up to 28 L every hour.
It also comes equipped with the BrewLOGIC® feature, which allows it to compensate with fluctuating water pressure by adjusting the flow rate of water on the fly. In other words, brews perfect coffee consistently.
Similar to other Bunn commercial coffee machines, this also comes with the SplashGard® funnel, which protects the hands of its operator by keeping any hot coffee from splashing. A hot water faucet is also mounted on the machine for preparing other hot beverages and instant soups.
Best of all, this machine makes use of Bunn's patented brewing technology. Coffee is always extracted at the highest quality with its pre-infusion cycle, pulse-brew, and digital temperature control that can be adjusted and programmed at any time.
To make maintenance and servicing easier, this machine comes equipped with a built-in tank drain and an electronic diagnostics feature.
The machine is eco-friendly and has an energy-saver mode, which when activated, lowers the temperature of the water tank and reduces energy costs and consumption.
Therefore, the Bunn AXIOM DV APS Airpot Coffee Brewer is a very versatile commercial coffee maker that can be used in any establishment.
So, this "bunn coffee pot" is popular because it is very easy to use, maintain, and most important of all, it brews great coffee.