Bunn Coffee Maker Replacement Parts Are Not Easy To Get



It might sound silly to talk about bunn coffee maker replacement parts and dedicate one article to showing WHERE to find the parts. But, do you know that buying a part for few dollars can save you from spending tens or even hundreds on a new coffee maker?
Bunn is one of the most popular coffee maker brands in the world today. After 40 years of making restaurant coffee filters, coffee makers, and coffee grinders for the restaurant industry, it has turned its attention to making home coffee brewers.
However, it is not easy to find Bunn coffee maker replacement parts, especially if you don't know where to look. Nevertheless, a lot of coffee lovers are still using Bunn, which is a testimony on how well it brews a good cup of coffee.
Always remember that it doesn't matter what brand and what kind of coffee maker you use. With continuous use, it begins to break down, even a coffee maker that is reputed as being durable and dependable. And as it begins to break down, some parts have to be replaced for it to work in top condition once again.
---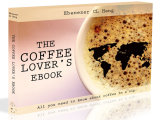 Love coffee? Here is some more "free stuff"! Learn more with this ebook (is free!)



---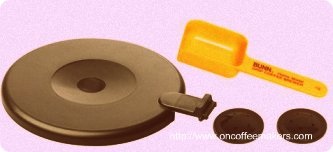 Take the Bunn-O-Matic GRX, for instance. It's one of the most popular coffee makers made by Bunn. On one hand, it develops some issues after it has been in use for quite some time, such as water leakages. Despite these issues, though, it still makes great cups of coffee.
Despite this, the Bunn-O-Matic GRX can last for years. In order to keep it running in top condition, you only need to buy Bunn coffee maker replacement parts.
The thing is it can be hard to look for replacement parts in various stores in your local area. However, if you search online, you'll probably find the parts that you need, not to mention the better deals and prices that you will get.
In fact, Bunn offers a solution to finding various parts for your Bunn coffee maker by ordering Bunn coffee maker replacement parts from their website.
Bunn sells various parts, such as coffee filters, decanters, spray heads, thermostats, warmers, and funnels, and even parts for discontinued models such as the GR8, Almond B8, and 8-cup models.
Keep in mind, though, that not all Bunn coffee makers use the same parts. Therefore, it's important to keep the make and model number of your coffee maker in hand when you search for parts online.
Always check and double check if the parts you are ordering are compatible with your Bunn coffee maker.
For instance, if you're looking for a replacement glass carafe for the Bunn-O-Matic GRX, make sure that you don't buy its thermal counterpart, which is compatible only to the BTC model.
Using a thermal carafe with a coffee maker that uses a warming plate is definitely unsafe.
To reiterate, if you want your beloved Bunn coffee maker to keep running optimally, you will need to replace the necessary parts that will break down eventually due to constant use. T
Therefore, if you're having a hard time finding Bunn coffee maker replacement parts locally, try searching online, especially at Bunn's official website.