Bunn Coffee Decanter is Easy to Pour



Bunn coffee decanter is great for folks that need coffee to function properly. Almost everybody depends on coffee to function properly, question is do you want to be brew coffee continuously?
After the advent of the modern coffee makers such as Krups coffee makers, Braun coffee makers, Bunn coffee makers, and Cuisinart coffee makers, among others, making a good cup of coffee is as easy as counting from one to three. Out of the brands named, can you remember one that does not have a new product for a year?
Coffee makers, coffee grinders, and various accessories like permanent coffee filters, charcoal water filters, and thermal carafes have kept on improving over the decades, with the sole purpose of enhancing the coffee experience.
As accessories, such as carafes and decanters improve, we begin to notice major differences between them. More specifically, glass carafes and decanters are known to be very fragile.
---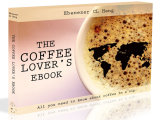 Love coffee? Here is some more "free stuff"! Learn more with this ebook (is free!)



---

Unlike thermal carafes, which are made of stainless steel, just one slip and mistake when handling a glass carafe will lead to not just a lot of spilled coffee, but also a broken carafe, which completely ruins the coffee experience.
Furthermore, thermal carafes are able to keep coffee hot and fresh for hours, without any external heat source. Therefore, thermal carafes are generally more efficient than its glass counterparts. This meant fresh coffee for hours without any brewing.
However, there is one decanter that deserves a second look, because of its unique design and quality construction --- the Easy Pour, a Bunn coffee decanter.
This Bunn coffee decanter is designed to keep coffee fresh and hold it in the proper serving temperature longer than other glass decanters and carafes.
It is also completely drip proof; the fast pouring lip is cleverly shaped to prevent any drips from happening. You can also do a fast and clean pour from front or either side.
The container and handle core are molded as one piece, making it more sturdy and durable. You won't have to worry about the handle snapping off from continuous use.
The base of this Bunn coffee decanter is made of durable and high quality stainless steel. Furthermore, it's made with a clear, high-impact resistant material that complies with the FDA regulations for food contact.
The Easy Pour holds up to 64 ounces of coffee, which is around 12 coffee cups. It also comes with either a black or orange handle.
The Easy Pour, a patented design by Bunn, is all about enhancing the coffee experience. Its affordability, at just around $20, its durability and reliability shows how much committed Bunn is to bring high quality products to its customers. It makes serving fresh and hot coffee easier, and more importantly, more enjoyable.