3 Things To Consider For Your Office Coffee Station
An office coffee station, or sometimes known as a pantry, coffee bar, break room, dining room, or staff room, can be easily defined as a location in your office where the office coffee machine is situated, with the purpose of providing staff with their daily cup of coffee. There are many considerations that are important when setting up this coffee station for your colleagues, but they can be distilled down to 3 simple things to consider.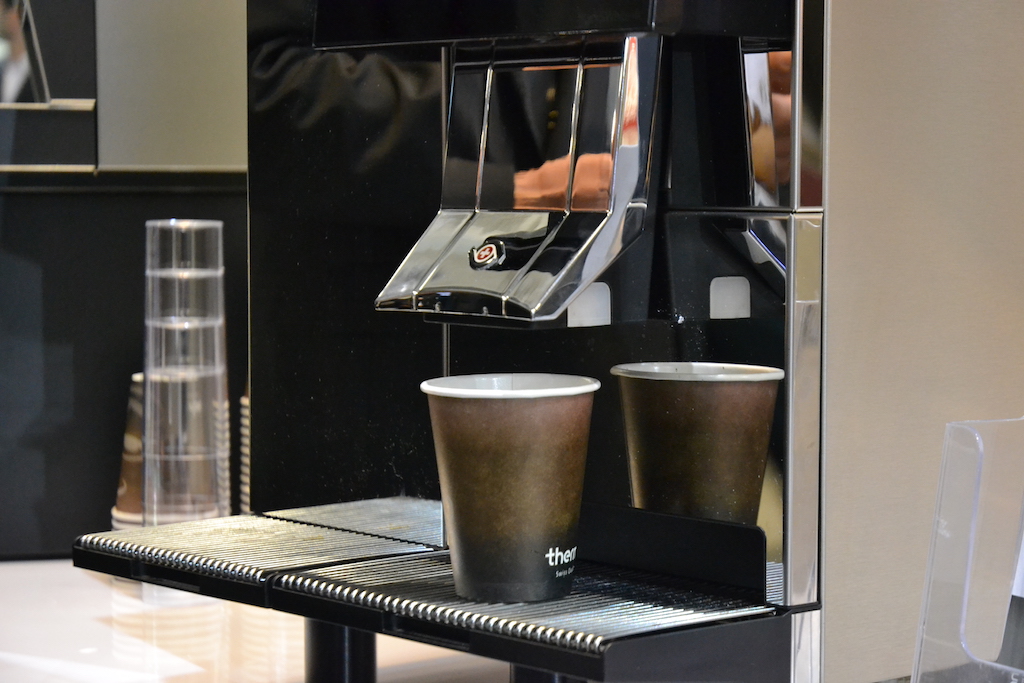 Setup and Space in Your Office Coffee Station:
To start off, the main item in your office coffee area will no doubt be the coffee machine that you choose to put into the break room. It will likely be the main centrepiece of the coffee bar, and you will want to get a coffee maker that suits the volume demands of your office, while also looking good, presentable, without taking up too much space.
When thinking about the volume demands of your office, don't just think about the total number of coffees that your co-workers might be drinking in one day. As your colleagues are likely to all be requiring their daily cup of coffee at about the same time (likely in the morning at the start of work), you might want to consider the output capacity of the coffee machine by hour, as this will give a good indication of whether or not that particular espresso machine can keep up with your office's volume demands. For inspiration, you can check out the 4 different types of office coffee machines for better understanding.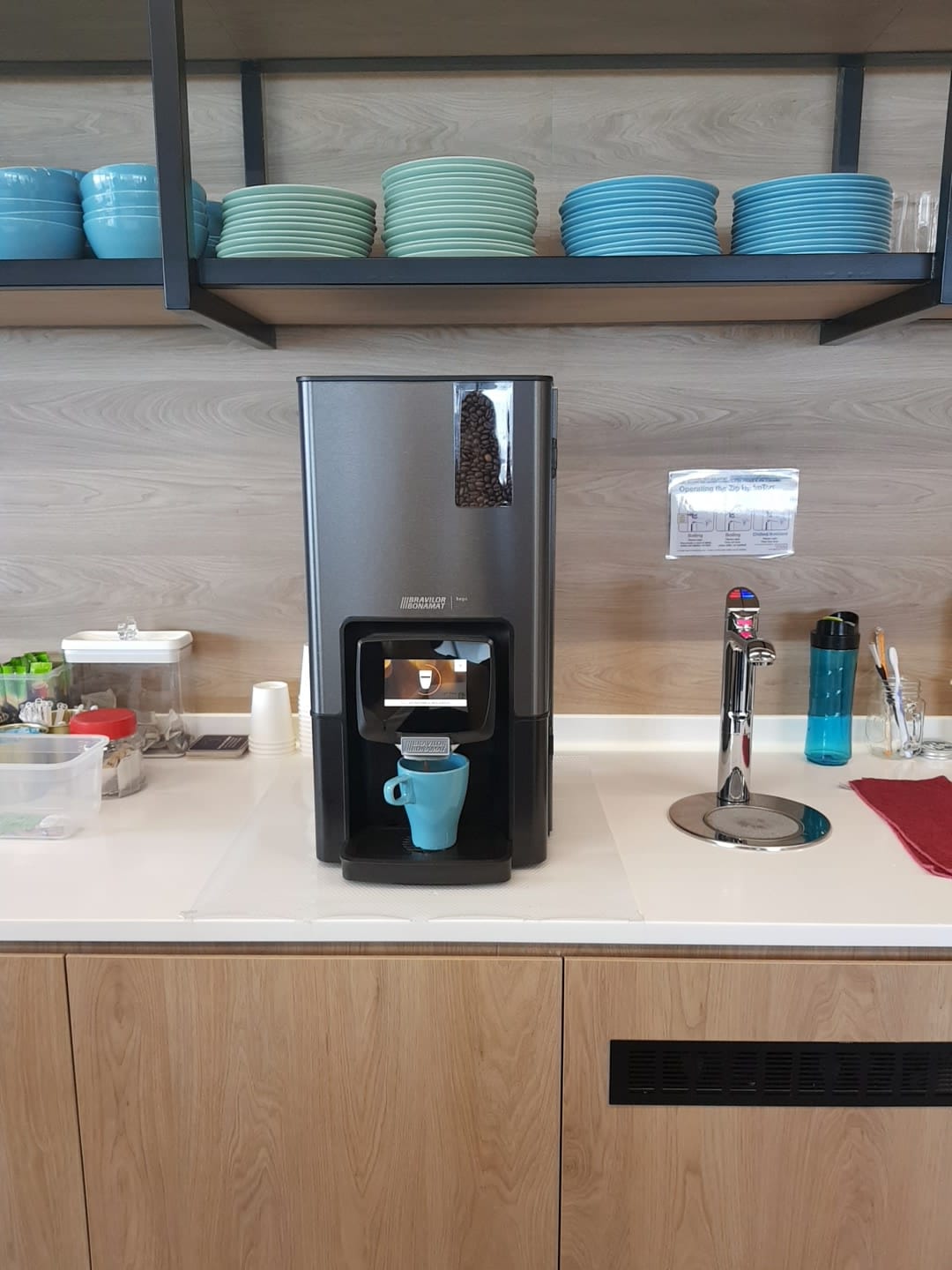 Another setup related matter to consider is whether or not your office coffee station has a direct water point to pipe in water to the coffee machine. While this is not mandatory, and there are numerous coffee makers out there that have an in-built water tank, it is usually better to have a pipe in water supply, especially if you are dealing with high volume demands.
If not, you might be faced with an issue of the water tank requiring a physical water top up every 15 minutes or so during the morning office coffee rush. Some offices have existing water outlets that you can use for this purpose, while some offices will have to be outfitted with one.
Keep in mind that this little bit of outfitting will cost you a little bit of money, but should be fairly reasonable in most cases, at just a few hundred dollars. You will also likely want to install a water filter system for the coffee machine, to prevent mineral buildup within the espresso machine itself. Do take note however, that pipe in water features normally only show up on commercial espresso machines, or fully automatic espresso machines, sometimes called bean to cup coffee machines. Here you have a simple writeup on why bean to cup coffee machines are useful in an office break room. 
When talking about space, getting a high volume coffee machine for an office with high volume demands usually means that you will require a fairly large sized machine. This is because, the higher the volume, the bigger the boiler needs to be.
The bigger the boiler is, the bigger the coffee maker would have to be. This is true in most cases, but thankfully, there are a few automatic espresso machines in the market that are quite powerful for their size and may be just about enough to work for your situation.
One such manufacturer is Necta, who are well known in the industry for producing coffee vending machines. Taking that expertise into building office coffee machines, the results are a range of reliable and sturdy coffee machines that punch above their weight in terms of performance. Popular office coffee machine models from Necta include the Kora Max and the Krea which are great options for an office coffee bar.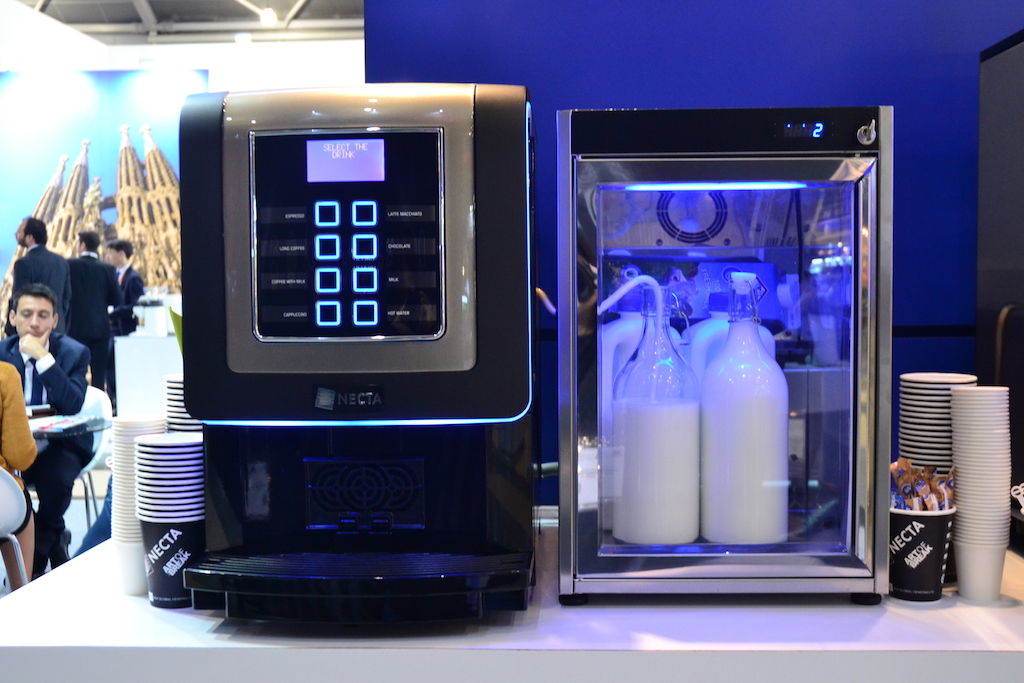 Type of Drinks You Want In Your Office Coffee Station:
The type of coffee machine that you choose for your office pantry can also be influenced by the type of drinks you want to have in your office coffee station. In a simple setup where only brewed coffee is required, a bulk brewer will tick all your boxes in terms of space, setup, volume demands, and variety.
However, if you are looking at going one step further, to have espresso based milk coffees such as a latte or a cappuccino, you may want to consider opting for a super automatic office coffee machine, which will allow you to fit in an additional milk chiller or milk fridge beside the coffee machine, for it to create your milk coffee drinks. Naturally, this milk attachment will take up some additional space.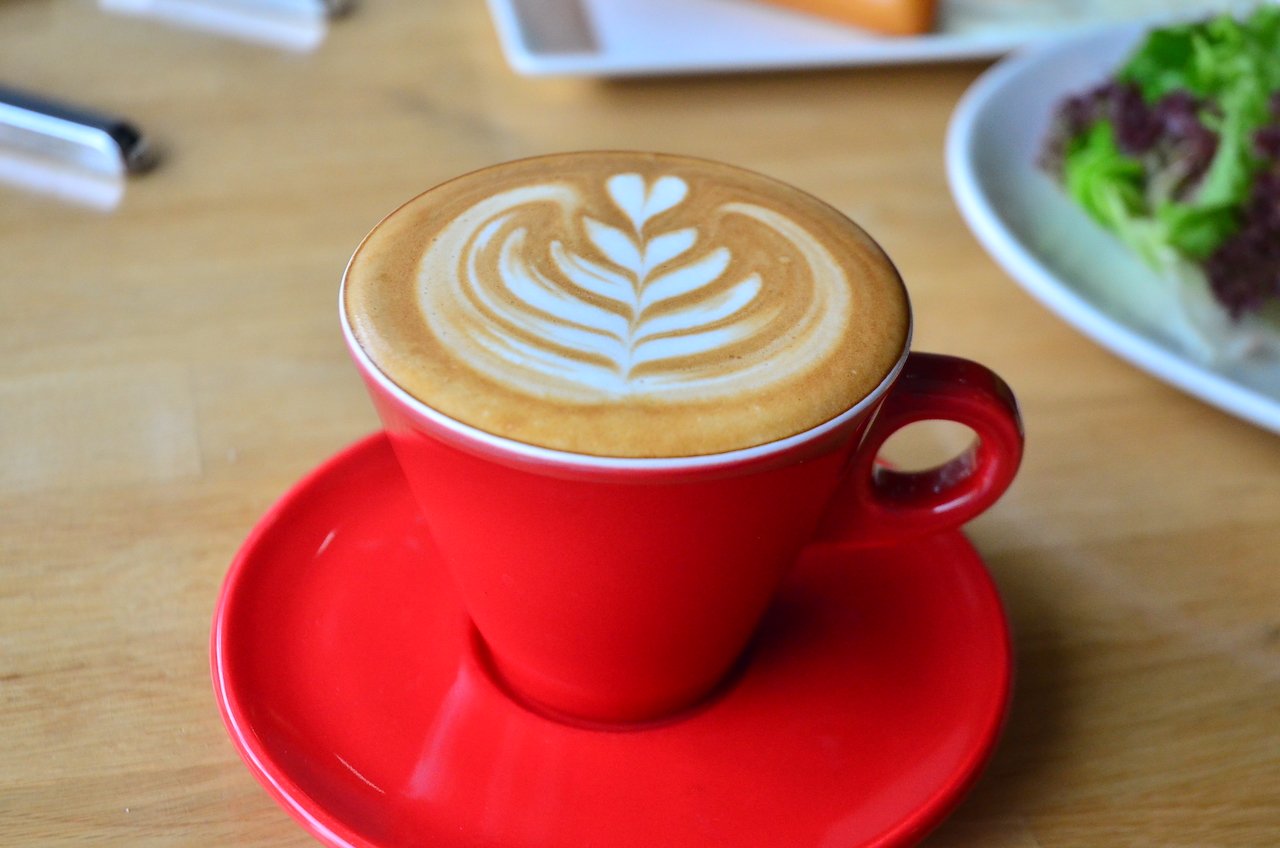 Moving slightly away from coffee, there are offices that require a huge variety of drinks to satisfy its large and diverse community. These offices might even want to have non-coffee drinks such as hot chocolate, matcha, and hojicha available in the pantry. In such instances, a good bet would be a full fledged automatic coffee machine, with powder mix canisters, and even a syrup dispenser.
When fully loaded, such a machine can easily dispense a variety of a few hundred drinks. An example of such a machine would be the Schaerer Coffee Art Plus, which is used in some huge offices, and even some buffet lines in hotels.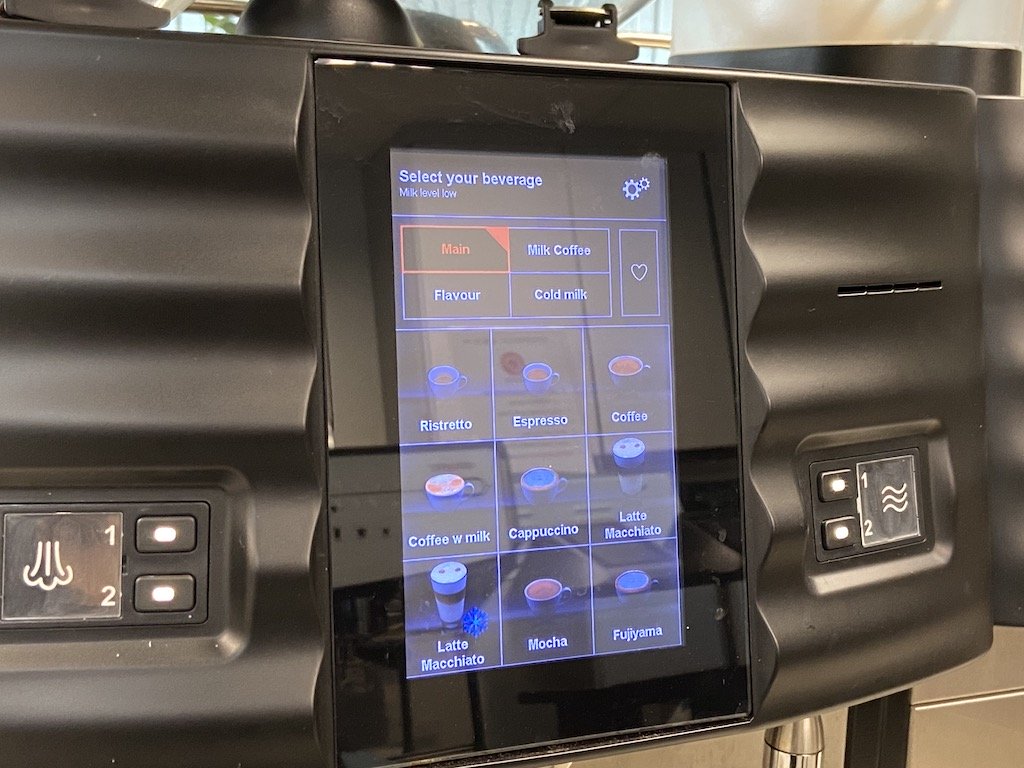 Finding a Coffee Supplier for Your Office Coffee Station:
There are a variety of different ways to acquire an office coffee machine for your pantry, with different arrangements being offered by the different office coffee suppliers.
Some of them will have free on loan arrangements, which allow you to get the coffee machines with no initial financial output, but with a contracted minimum spend month on month. Some of them will have rental arrangements, where you pay a fixed rental rate for the coffee machine each month.
And some of them will have hybrid arrangements which feature some innovative mechanisms that make it very easy and painless to acquire your dream coffee machine. For example, there are office coffee suppliers who will gladly bring down a coffee machine and some coffee beans for an obligation free demonstration.
During this demonstration, you can get as many of your team members to try out the machine and the coffee beans as possible. After that, the supplier will likely leave the machine in your office pantry for a few more days for a free trial. If you like the machine and decide to keep it, they'll just send over the paperwork. If not, they will come on back to retrieve the machine.
To learn more about the office coffee suppliers, we have compiled a FAQ (frequently asked questions) 

If you are interested to learn in more detail about the various ways to get a coffee machine from an office coffee supplier without purchasing, drop us a message below. It will be useful in helping you select the most appropriate office coffee supply plan. Or, for more articles such as office coffee station, check out our homepage. 
---
---
Related Articles 
A Complete Drink Station for your Office Coffee Station (it can even make Ice Blended drinks that you see in cafes!)
The reasons behind the cheap coffee machine rental (sometimes free)for offices and F&B outlets
What is the most popular coffee machine for offices - as seen from this survey on coffee consumption 
The first company to provide free machines to offices before all the other office coffee service providers (currently, the world's largest coffee roaster)