Use the BT10 Bunn Coffee maker for a fast brew



BT10 bunn coffee maker can almost brew immediately. How often has one not heard someone say, "I want it and I want it now!" Wouldn't it be great if one could own a coffee maker that was capable of responding in a similar fashion to those who are on the receiving end of such a command?
Well perhaps the solution has arrived. The BT10 Bunn Coffee machine is a
Bunn coffee maker
that is able to produce a ten cup carafe of hot coffee in under thee minutes.
It most probably will take you longer to read this review than it would take the BT10 Bunn Coffee Maker to produce ten cups of coffee.
The secret to this high level of performance is to be found in the technology inside the BT10 Bunn Coffee Machine which allows the Bunn BT10 to keep the water in the water reservoir on pre heat.
---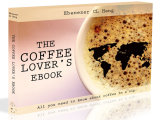 Love coffee? Here is some more "free stuff"! Learn more with this ebook (is free!)



---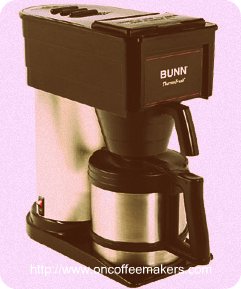 This means when the machine is switched into the brewing mode, the water does not have to start form cold. It is warm already and thus a lot of time is saved.
The rest of the heating process follows quickly and in less than three minutes the carafe is full of hot coffee. The fact that this BT10 Bunn Coffee Maker comes with one of the thermal Bunn coffee pots is an additional feature that will help keep the coffee at the hot temperature for a lot longer.
It mitigate the fact of a glass carafe sitting on a heating pad facing the danger of the coffee getting burnt.
The clever thing about the BT10 Bunn brewer is the manner in which one initiates the brewing process.
Initially one would fill the water reservoir with cold water. After fifteen minutes the Bunn Coffeemaker is ready to do its thing. The water in the reservoir is hot.
By adding cold water to the reservoir, the water present is displaced and driven through the filter basket to make hot coffee virtually instantly.
The cold water which has subsequently been added to the water reservoir immediately begins to heat making the BT10 Bunn Coffee Maker ready for the next brew.
The thermostat which has been built into the boiler will keep the water hot and ready and at the same time prevent the wastage of power through unnecessary heating of water.
This means that the machine can stay switched on for an extended period of time. The manufacturer does however advise, that the whole machine be switched off it is not going to be used for more than two days in succession.