Braun coffee grinder is durable






How long do you think a durable braun coffee grinder would be able to last? 2 years, 3 years or maybe 5 years. To most of us, having a coffee grinder that serves us for 5 years is unimaginable.
Now, what would you think if there are folks that have purchased and used braun coffee grinder for 15 years. For those want evidence of it, simply search under amazon product reviews and you would be able to read about it.
And the particular model which I am talking about is the braun KSm coffee grinder. Of course, I was researching for a good and cheap coffee grinder to recommend to you folks when I chanced upon it.
The first thing that attracted me to this grinder was never the durability but the price. Retailing at less than $30, it is what I would consider to be the lowest tier for grinders.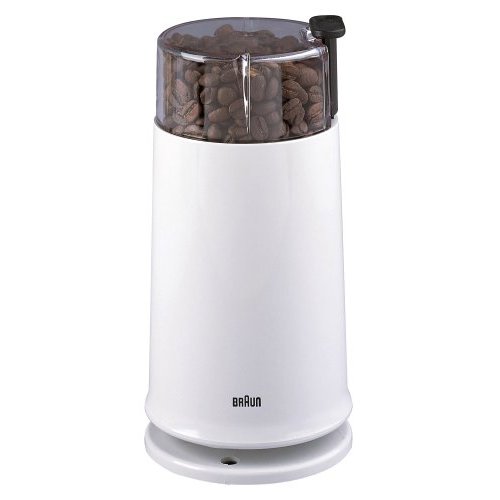 Any lower than that, and I would be very suspicious if the coffee grinder is able to do its job well. Anyway, this braun coffee grinder is not only able to grind well, but has many other attributes.
Durability is one of them, then it is small, making it mobile. Space is a premium to most folks and as coffee grinder is not an appliance that you would be using often, being able to store it is a plus point.
The last factor which I think make this braun ksm grinder so popular is the very good technical support that it is providing. This in fact, might be the reason why a coffee grinder from braun is able to last so many years.
While, retailing at such low price tier, most of you would not think twice about discarding it. But the fact that most of this coffee grinder problem involves not more than a couple of dollars spare parts meant that you would save money on a new grinder.
Personally, if you just starting to grind your own coffee beans, I think this braun grinder is the one to get and try if you like to be so hands on. This grinder offers a good grinder to expose you to coffee grinding, and in the event you do not like it, the investment is low.