Braun 4 Cup Coffee Maker, the Aromaster



The Braun 4 cup coffee maker is currently unavailable for purchase in some places. I find it surprising as the Braun KF-12WH model is one of the brand's most popular coffee makers.
It is still in demand even though it is out of the circulation, it remains to be one of the well-loved
Braun coffee makers
.
Perhaps the reason why it is out of the market for the time being is because it has a very large consumer demand. Though its popularity can be attributed to its affordable pricing, still, it cannot be denied that the Braun 4 cup coffee maker KF12WH model has its own array of great features to boast of:
The Braun 4 cup coffee maker KF-12WH is fittingly referred to as the Aromaster. It has a convenient drip method that efficiently extracts the maximum flavor out of the coffee beans for that full-bodied coffee taste.
---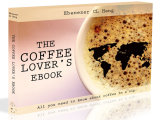 Love coffee? Here is some more "free stuff"! Learn more with this ebook (is free!)



---

It has a heating element powered with 750 watts of energy providing a deliciously fast and easy way of making great coffee.
For those who are environmentally conscious, the permanent gold-screen filter is surely a good thing. This coffee maker is earth-friendly as there is no more need for disposable paper filters helping save trees and in the long run, Mother Nature herself.
The stylish carafe made of strong glass is dishwasher-safe and is clearly marked with a water level indicator.
A built-in warming plate keeps the coffee at the right temperature allowing you to enjoy additional cups of coffee without having to compromise flavor.
The pivoting filter basket is easy to detach and re-attach; plus it also has an overflow protection which guarantees no mess and spills every time.
Equipped with a Pure Aqua water purification system, it ensures safety of the water from impurities and improves the taste of your coffee as well.
An automatic drip-stop function makes it possible to pour coffee even before the brewing process has finished; perfect for those in a hurry.
A convenient cord-storage compartment helps maximize the use of tight spaces and minimize accidents in the kitchen.
Since the Braun KF-12WH is only a 4-cup coffee maker it may not satisfy the needs of a bigger family or a much heavy coffee drinker. Thankfully, the Aromaster line also offers a Braun 12 cup coffee maker complete with the same great features.
With the Braun coffee maker KF-12WH currently unavailable from appliance stores, a lot of its patrons are surely missing it already hoping for it to get back on the market as soon as possible.
The fact that it continued being one of Braun's most popular coffee makers despite its absence in the market is proof that it really has a large following, and when it does become available for purchase once again, surely it will be most welcomed by lots of consumers.