Bonjour Coffee Press shows you how reasonable it is



BonJour Coffee press also known as the BonJour Hugo French Press,is a reasonable and practical way of making coffee at home and outdoors.
What makes this Coffee Press different from other popular coffee press such as the elegant Bodum Chambord Coffee Press, its thermal counterpart, the Bodum Chambord Double Wall Thermal Coffee Press, and the more rugged Jetboil Coffee Press is its unbreakable polycarbonate carafe.
Furthermore, you get the best of both worlds. You will still get a very elegant French Press, with which you can use to impress your guests.
At the same time, this Bonjour French Press is virtually unbreakable. Therefore, you can take it with you when you go to picnics or outdoor trips.
---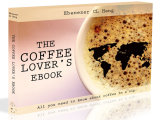 Love coffee? Here is some more "free stuff"! Learn more with this ebook (is free!)



---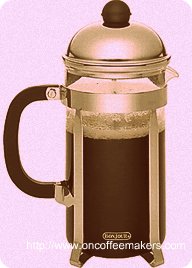 In other words, as long as you have a sufficient supply of coffee grounds and hot water, you can make delicious pressed coffee with this Bonjour coffee press.
The BonJour Hugo can make up to 32oz of fresh brewed coffee, which is 8 4oz cups. This coffee press also has a wide, rubberized, comfort-grip handle.
Moreover, unlike other French Press brands which have four-legged bases that could cause them to tip over, the BonJour Hugo has a flat bottom with a removable heat-insulating rubber ring.
When the lid and all the stainless steel fixtures are removed, the carafe can be reheated inside the microwave, and handling the carafe is easy thanks to the rubber handle and rubber base.
Considering its low price at around $15 and its durability, it's a pretty reasonable investment. For such a low price, this BonJour coffee press is a very reasonable and practical way of making coffee.
Using a French Press might seem a bit snobbish since it requires a lot more effort when making coffee, but to spend an extra 5 minutes to get better tasting coffee from a simple, yet elegant device that costs even less than your average coffee maker is much better, isn't it?