IF YOU CARE unbleached coffee filters



IF YOU CARE unbleached coffee filters is just a brand, but it has a big mission. A mission that both you and me need to be in -caring for our environment.
In December, important role players from countries across the world will meeting Copenhagen, Denmark in December to talk about climate change.
They would be discussing about the steps that can and should be taken to start the process of creating greater awareness amongst people.
They would also talk about the need for a greater sense of environmental awareness, as well as formulating strategies to tackle the issue head-on.
---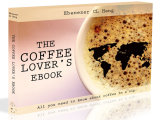 Love coffee? Here is some more "free stuff"! Learn more with this ebook (is free!)



---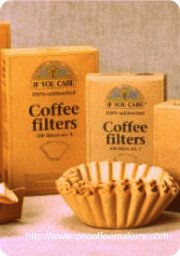 The recurring theme when raising the issue with the man on the street is what can one person do? How can one person make a difference?
Perhaps one might want to consider a small first step. This could, e.g. be changing to the use of unbleached coffee filters. Now, what are unbleached filters?
As the name suggests, unbleached coffee filters are paper filters whose paper has not been bleached white. There is not fundamental difference in the quality and taste of a cup of coffee made with a bleached filter and one made using an unbleached coffee filter.
IF YOU CARE is the name of a business that carries a range of four coffee filters made from clean unbleached paper pulp. The cone coffee filters come in the size range of No.2, No. 4, No. 6 and No. 12.
IF YOU CARE also carries a basket filter made of the same material. Why would one want to support such an enterprise? Would it not be better to purchase one of the permanent gold coffee filters and be done with it?
Why would I want to wrestle with one of the four cup brown coffee filters? The questions are valid, but we are trying to do something for the environment and help others at the same time.
The use of unbleached coffee filters is important for the environment because they are made from renewable and sustainable resources.
The manufacturing process has a smaller carbon footprint on the environment than perhaps the manufacture of a permanent filter might have.
At the same time we are promoting job creation and poverty reduction in those areas where the renewable resources that go into making these products are harvested.
The filters carry the Nordic SWAN seal. This means that as far as the Nordic countries are concerned, these coffee filters are environmentally friendly and a quality product.
IF YOU CARE promotes a number of products that are all made from renewable resources and are landfill safe and biodegradable. These are all small steps that can be taken to help heal the environment.