A Stainless Steel Coffee Pot of difference



When people think of a stainless steel coffee pot, the first thing that comes to mind is the thermal coffee pot.
However, why settle for the thermal feature when most coffee makers with glass coffee pots come equipped with warmers or warming plates, which also keep coffee at the optimal serving temperature?
What is it about stainless steel pots that some people prefer to use them than glass coffee pots and warming plates?
Stainless Steel Coffee Pots vs. Warming Plates
Thermal coffee pots and warming plates are built to do one thing --- to keep coffee at serving temperature even long after it has finished brewing.
---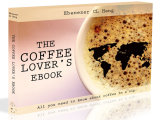 Love coffee? Here is some more "free stuff"! Learn more with this ebook (is free!)



---

Apart from being more durable than glass coffee pots, the main advantage that thermal coffee pots have over warming plates is that thermal coffee pots do not need an external heat source to keep coffee hot.
When left sitting on a warming plate too long, coffee becomes overcooked. When this happens, the coffee at the bottom of the pot becomes burnt.
When the coffee is poured, the burnt coffee at the bottom mixes with the rest of the coffee inside the pot. The end result is a bad cup of coffee that has a burnt taste.
Thermal coffee pots keep coffee hot without the risk of having burnt coffee. These keep coffee hot through insulation, the same way travel mugs and thermos bottles keep coffee hot during long commutes.
These eliminate the coffee's exposure to the external air, which is the leading cause of heat loss. Therefore, with a stainless steel coffee pot, one can be assured that the last cup is as hot and as fresh as the first cup.
This difference becomes even more apparent with coffee makers that have a large brewing capacity (8 to 10 cups). With a warming plate, any excess coffee has the risk of being burnt and wasted.
So, stainless steel carafe is good, but what are the criteria to look for in such a thermal coffee machine? (No worries, I have done some research on the various thermal coffee makers, check out the link).