What to look for in a Thermal Coffee Machine?



Thermal coffee machine is my own definition for coffee makers that has a thermal coffee pot. Of course, the question is what are the variables to look for in such a coffee machine.
A good price range for a coffee maker that comes with a thermal coffee pot is from $40 and up. Anything too low would entail having to compromise the quality of the coffee maker itself.
Here is a list of good coffee makers with thermal carafes to help you on your search.
Krups Duothek Thermal Stainless Steel Coffee Maker
This is a great thermal coffee machine that can brew coffee and tea at the same time. An excellent choice if you're planning to serve both coffee and tea to your house guests, or if you fancy a cup of tea on a daily basis.
---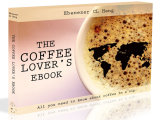 Love coffee? Here is some more "free stuff"! Learn more with this ebook (is free!)



---

Krups Thermal FM5-11 Coffee Maker
Equipped with a 1,100 watt power output, this 10-cup machine has a very short brewing time. It has other convenient features as well, such as automatic shutoff and pause-and-serve. Its thermal coffee pot is double walled and vacuum sealed, and can keep coffee hot for a very long period of time.
Black & Decker TCM700 8-Cup Thermal Coffee Maker
This thermal coffee machine has a programmable timer, allowing you to wake up to a freshly brewed cup of coffee. It has other useful functions as well, such as pause-and-serve and a stay-warm lid.
Mr. Coffee 8-Cup Thermal Programmable Coffee Maker
This is a great choice for those who are looking for a small and very compact coffee maker. Plus, it is packed with useful features, such as automatic shutoff, pause-and-serve, and cord storage. It comes with a double-wall insulated thermal carafe that can keep coffee hot for hours.
Zojirushi EC-BD15 Fresh Brew Thermal Carafe Coffee Maker
A bit pricey if you're on a tight budget, but this is a high quality 10-cup thermal coffee machine. It has all the features that you'll ever need in a coffee maker, such as a programmable timer, automatic shut-off, pause-and-serve, a high capacity water tank, and very durable construction.
Braun KF600 Impressions Thermal Coffee Maker
Arguably the most popular among all thermal coffee makers, the Braun KF600 Impressions is packed with impressive features and brews great coffee. It comes with a built-in Brita water filter that removes the impurities in the water before it is used for brewing.
It's ideal for those who live in areas that have hard water. It also comes with a permanent gold tone filter. Its other features include pause-and-serve, automatic shutoff, and a drip stop, among others.