Top small coffee makers



In order to increase the space in the room, small coffee makers are preferred over the larger ones.
The larger ones and more complicated
coffee makers
are left to the coffee experts. In fact, the small appliances that is always present in almost all households is the coffee machine, don't you agree?
The tough part however is deciding how small is small for a coffee machine. There are countless home appliance brands that sell small coffee brewers, so which are the best ones?
Black & Decker Brew N' Go Personal Coffee Maker with Travel Mug definitely makes the list of small coffee makers. It measures approximately 9.5 x 7 x 6 inches and weighs less than 3 pounds.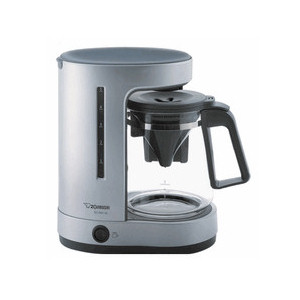 Not only is it small enough to fit any kitchen corner or office desk, it's also compact and easy to take with you on short trips out of town. This coffee maker pours 15 ounces of coffee directly into your coffee mug.
Another great small coffee maker is the Zojirushi Zutto. Zojirushi is a Japanese brand that is considered the best coffee maker for keeping your coffee hot. Zutto means "always" in Japanese.
The Zojirushi Zutto Coffee Maker measures 10.6 inches tall, 8.9 inches long, and 6 inches deep and weighs approximately 3.5 pounds. In order to maintain its compact built, the Zojiroshi was designed with simplicity in mind and very basic coffee making features.
It is slightly bigger than the Black & Decker Brew N' Go because it can brew up to 5 cups of coffee, unlike the Brew N' Go which has a brewing capacity of only 15 ounces.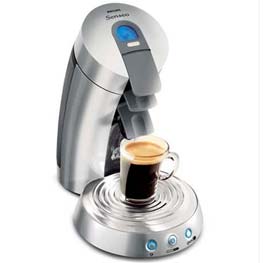 The Senseo coffee maker also makes it in this list of small coffee machines. Senseo coffee makers are very popular, especially in Europe, because it brews crema coffee, which is similar to espresso since there is foam on the top of the coffee.
You can choose from Mild, Medium or Dark Roast coffee, though reviews say that the Senseo makes the best Medium roast coffee. The Senseo coffee maker is very sleek looking and comes in black, white and blue colors to suit your personality and any home décor.
It can brew 2 cups at a time and the best part is it brews coffee very fast – you can have a fresh cup of silky, smooth, frothy coffee in just under two minutes! The Senseo will only operate with pods. The coffee unit is made by Philips but you can buy the coffee pods from Sara Lee.
Another one of the most popular names among the small coffee makers is definitely Keurig. The Keurig Mini Brewer measures 11.5 x 10 x 13.25 inches and is the heaviest among the small coffee makers mentioned in this article, weighing at 8.40 pounds.
The Keurig mini features a single-serve brewing system and can brew an 8 ounce cup anywhere. Brewing time is fast in less than three minutes. Its main highlight is its patented one-touch technology which means that the user is ensured with precise control over brewing with just a simple push of a button. It comes in three colors – black, white and red.
So how will you know which small coffee brewer is the best? Well, simply try them out and find which one will suit your taste and personality.
Whatever the brand and model you choose, all the small coffee makers gives you the added benefit of convenience and portability that regular coffee makers can't.