The Single Serving Coffee Maker That Can Make Iced Coffee!
Breville Company is a well known manufacturer of single serving coffee maker. With their colorful and rich history, they have improved the people's lives. They were able to produce the needs of people with it comes to household appliances.
The company was founded in year 1932 at Melbourne Cup day. The name Breville was derived from the name of the entrepreneurs named Bill O'Brien and Harry Norville.
With over 75 years of experience on creating helpful technologies for human beings, Breville Company grows and become an iconic brand of Australia.
The products of this company are already being sold in over 30 countries all over the world, and that includes the United States.
---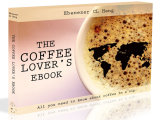 Love coffee? Here is some more "free stuff"! Learn more with this ebook (is free!)



---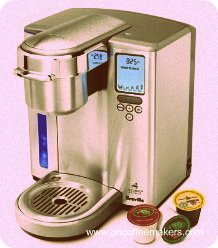 Despite of their global success, Breville still remained to be grounded. Breville Company is one proof that there are still companies who listens to the needs of customers.
One great coffee machine that Breville Company created is the Breville BKC700XL gourmet single serve coffee maker.
Like the other coffee machines, it also has its interesting and wonderful features that people are looking for. Its features makes this single serving coffee machine become popular and well-known to people.
This new improved coffee maker model has a quiet pump technology that brews coffee even quieter. You won't hear any noise when it was brewing.
This coffee machine is very ideal to those that don't want to hear noise when brewing.
The patented showerhead spray feature sprays an exact amount of water into the K cup. With this, you don't have to worry if your coffee has a lot of water which will affect the taste of it.
You can guarantee that you'll be having a cup of coffee that has a perfect and rich flavor.
When you are worried about the water impurities that can affect the taste of your coffee, you don't have to worry because Breville BKC700XL gourmet single serve coffee maker has a charcoal water filter.
This filter is capable of filtering water impurities like the chlorine. It does not allow those impurities to pass through.
Another highlight of this single serving coffee maker is its iced-beverage function. This is very good for the people who want to drink iced tea and iced coffee.
Its iced-beverage function can dispense 3 ½ ounces of concentrated tea or coffee. After that, you only have to dilute the concentrated fluid with water and add ice, milk, or any sweeteners.
The reusable My K cups will also allow you to use any other flavor of coffee that you prefer. With this, you will be able to avoid cleaning up mess.
This reusable K cups can accept different varieties of coffee grounds.
Other features of this single serving coffee maker includes an LCD control panel, 5 brew strength selector, digital timer or clock, variable brew temperature, and a removable water tank that is capable of handling up to 60 ounce of water.
So if you prefer using a single serving coffee maker, then having Breville BKC700XL gourmet single serve coffee maker would be the best for you to consider.
If you are looking for other coffee maker one cup format, or perhaps you are just looking for a replacement coffee pot, check out our homepage for more information