Single cup coffee brewers is bad if...






Single cup coffee brewers seldom receive bad press, reviews and ratings always evaluate them very positively. The fact is, it is difficult not to like them. They are very easy to set up, simple to use and no hassle in cleaning.
So, what bad or negative reviews can I associated with
single cup coffee brewers
? It is not really bad press but rather a mis-fit, if you would to use the single serve coffee for some occasions.
The main drawbacks about the single cup coffee maker is the cost of the pods. No matter how you do your sums, one pod can only serve one guest. So, the cost is fixed and is much higher than if you are using the normal roast and ground coffee.
Unless you are serving exotic blue mountain or kopi luwak coffee to your guest, coffee pods from the single serve coffee maker would definitely have a higher cost. When entertaining 1-2 guests, it is nothing. But, if you are having a party of 10-20 folks, the cost can be pretty intimidating.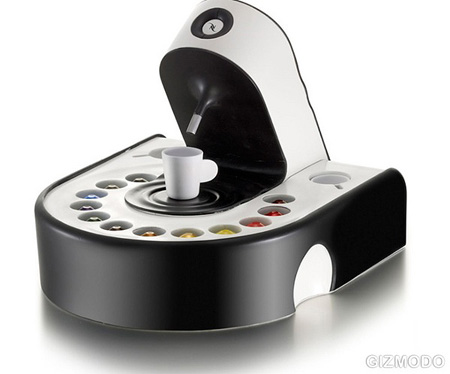 Now, even if the cost is acceptable by you, the single cup coffee brewers might not be able to deliver the performance required.
No matter how you use it, the single serve coffee brewer is still easy to use and no effort to set up, but as the name suggests, it can only brew one cup of coffee at a time and this would pose a problem for a party.
Can you imagine your guest queuing up for the coffee like some third graders in the school canteen, it is very unlikely that they would do that. Even if they are patient enough to do that, being a good host, you would not allow it.
Yes, the main drawback for the single serve coffee is the turn around time. Although, these brewers can brew a cup of coffee very fast, the time lapse between every cup of coffee where you have to insert the coffee pods, press the button and wait would result in long waiting time for the guest waiting at the end of the line.
As I mentioned, technically single cup coffee brewers is one the best machine around, but it would be bad for certain occasions, and parties is definitely one of them. These machines are not meant to handle crowds.
I have highlighted several times that coffee makers adds the most value when they have a good fit with your lifestyle. And if you are always having parties and entertaining crowds, then single serve coffee is not the solution for you.
But, if you are just enjoying the cuppa with one or two of your love ones, then this is the machine that you would love!