Reasons for You to Get Saeco Odea Go



Saeco odea Go comes from the one of the world's best coffee manufacturer.
Many manufacturers say that they are the leading and the best producer of coffee makers whether it's an automatic or not.
However, not many of them can be on par with the Saeco International Group.
This company is known to be the leading producer of fully automatic coffee or espresso machines.
They become the leading manufacturer because of products like Saeco aroma and Saeco Odea Go coffee machine. That is easy to use and easy to main.
---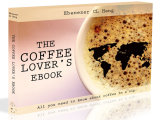 Love coffee? Here is some more "free stuff"! Learn more with this ebook (is free!)



---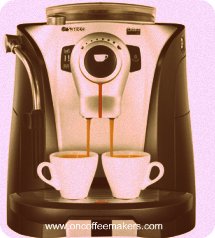 Saeco International Group was established and founded by Sergio Zappella during the year 1981 and is located in Italy.
The company is known and popular in producing well designed and well-made coffee machines in the market. Their machines are simply for professional or household use.
Saeco Odea is definitely perfect for the people who don't demand for an increased speed of machines boiler, warming tray that is electric, or bypass doser for decaf, but do demand much for a great cup of coffee.
Many customers found out and realized that this machine is a good replacement for drip coffee machines.
Saeco Odea Go has a burr grinder. This grinder can be set for you to obtain or acquire a rich and flavorful coffee with a crema on top. You only have to press the button and wait for around 1 minute and 30 seconds.
The panerello frother of the machine can froth the milk of you coffee. It automatically combines air and your milk to produce that scrumptious foam.
The dial also can offer you many sizes to choose from. You can choose between one to eight ounces. The dial was simply numbered from 1 to 8 so that average users can simply understand it.
When you want to have a single shot of coffee, you only have to press the button on top of the dial. In addition, if you want 2 shots then you can press the button twice. The illumination of the machine signals you that the operation is being done.
Saeco Odea Go is definitely a machine that you need to add in your home or office. You will be very grateful with all the advantages and the drinks it offers- the rich and flavorful cup of coffee.