Is Portable Espresso Good?



Portable espresso maker might provide the solution, if you are one of those espresso connoisseurs who are looking for the most convenient way of creating espresso.
The portable brewer allows you to enjoy the perfect shot of espresso and other espresso-beverages in a very efficient manner.
Basically, there are two types of portable espresso makers, which include stovetop and the Mypressi Twist espresso maker.
The stovetop espresso maker is perhaps one of the most well-liked models of espresso maker. This may be because of the fact that they require very little skill to make tasty espresso.
---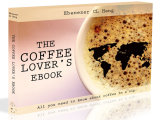 Love coffee? Here is some more "free stuff"! Learn more with this ebook (is free!)



---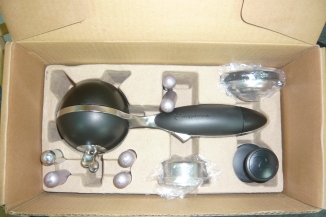 A stovetop espresso maker is one that you put over the stove.An advantage because it does not need electricity, saving you money and carbon footprints.
For that reason, stovetop espresso maker is perfect for campers and people who are engaged in other outdoor activities.
Then, there is the Mypressi Twist, that allows you to brew using an ESE coffee pods or coffee grounds.
This portable espresso creates perfect espresso beverages easily (only work involved some scooping and pressing of button).
All you need to do is put in the coffee grounds or coffee pods into this espresso brewer, pour in hot water and in a few moments, a shot of espresso is ready to drink.
However, despite the capabilities of these portable brewers in creating a perfect shot of espresso in a very convenient way, it has also some drawback.
The pressure of these portable brewers are not enough to reach the ideal 12-bar pressure required to produce a high quality shot of espresso.
For instance, the Mypressi Twist has only 9-bar pressure, therefore it is difficult for them to replicate the 12-bar pressure needed for a perfect extraction of espresso.
In addition, the water temperature is usually not as stable as a machine.
Stove top such as bialetti or mypressi, is an ideal solution for folks on the go looking for good coffee espresso, it is not the perfect espresso, but it would suffice as a good coffee...
For folks staying in Singapore, and have heard about mypressi twist, you can purchase it. The distributor have agree to allocated limited number of mypressi to our readers. Fill the reservation form for an easy espresso.






---