This Percolator coffee that can Change its Taste!



A percolator coffee that can taste stronger or weaker according to your desire, that is possible with a brewer from delonghi.
DeLonghi introduces the DeLonghi Retro Cordless Coffee Percolator, which combines the retro look of a coffee percolator and technology that makes it easier to use than stovetop percolators.
This electric percolator is made of stainless steel, which makes it look really attractive as it sits on your kitchen counter.
While the name suggests that it is a cordless percolator, it is actually an electric percolator. It has a cord which you can store within the power base, allowing for easy storage.
---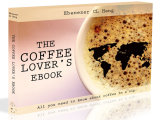 Love coffee? Here is some more "free stuff"! Learn more with this ebook (is free!)



---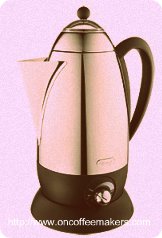 Unlike stovetop percolators that require to be set on a heat source, such as a stove, to brew coffee, this can generate its own heat.
This also means that you don't need to monitor it as it brews, you can literally set it to brew and leave it alone.
Furthermore, the DeLonghi Retro Cordless Percolator can be placed on any surface while it is brewing.
Its power base is heat resistant; therefore, it can be placed on any surface without doing any damage to the surface it is sitting on.
The ability to change the taste of your percolator coffee comes from a thermostat. The DeLonghi Retro Cordless Coffee Percolator boasts a thermostat feature, which allows you to set the strength of your coffee from light to strong.
This thermostat allows you to set how hot your percolator coffee is set, once its automatic keep warm function kicks in after it perks your coffee.
Furthermore, this electric percolator can brew from 2 to 6 5-ounce cups of coffee. Conveniently, the pot can be detached from the power base, allowing for easy handling when pouring and serving coffee.
Once you set the pot back to the power base, it can maintain the temperature of the percolator coffee, thanks to its automatic keep warm feature. It has indicator lights that let you know if it's turned on and if the coffee is ready for serving.
Cleaning the DeLonghi Retro Cordless Percolator is easy as well. The coffee basket, pump tube, and spring are all dishwasher safe.
Cleaning the pot itself is also easy and only requires a thorough rinse under the tap. Since this is a percolator, coffee filters are not required to be used as the coffee basket itself acts as the coffee filter that keeps coffee grounds from reaching the bottom chamber.
Despite that there are a lot of more advanced coffee makers that boast more features; there is still a demand for a more compact coffee maker that retains the stylish look and nostalgic feel of the stovetop percolators of old.
With that said, there are other electric percolators in the market today, such as the Farberware percolator. Therefore, if you're looking for a simple, low-capacity, yet very stylish coffee maker, the DeLonghi Retro Cordless Coffee Percolator is a good coffee maker to start with.