This Newco Coffee Maker is nothing like the Vista Vend



Most folks would not think about newco coffee maker, in fact some of you might not even have heard of newco brand when it comes to coffee brewing.
When it comes to coffee makers, people turn to popular home coffee maker brands for their coffee makers. They turn to a DeLonghi coffee maker, Bloomfield coffee maker, Zojirushi coffee maker, or Chemex coffee maker, among others, for their coffee needs at home.
However, when it comes to the commercial market, Newco is one of the most popular brands of commercial coffee makers along with other big names such as Bunn.
Apart from its high quality coffee makers, it is also known for the Vista Vend, a very innovative vending solution that offers attractive and compact vending machines that dispense snacks and amenities for hotels, offices, and other commercial establishments.
---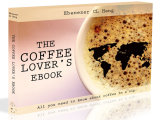 Love coffee? Here is some more "free stuff"! Learn more with this ebook (is free!)



---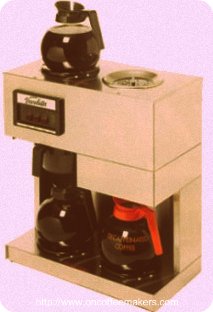 Newco also introduces a commercial coffee maker that adheres to the need for a greener and more energy efficient commercial coffee maker, the Newco 110410 Low Profile 3 Station Coffee maker.
This Newco coffee maker looks and feels like almost any other commercial coffee maker in the market.
The major difference is that this machine is an energy saver, since it is designed for today's energy and safety conscious workplace and environment.
This Newco coffee maker is made of commercial grade stainless steel, making it very durable. It comes with 3 warming stations, which are controlled individually by 3 illuminated on/off warmer plate switches.
It also comes with 2 uniquely colored glass decanters, one for regular and the other for decaf.
The pour-over design of this Newco coffee machine allows it to brew coffee anytime and anywhere, without needing to be plugged into a water source. It can be set to brew coffee at full or half batch capacity. When brewing coffee, it makes use of pulse brewing technology, which efficiently introduces hot water to the coffee grounds for maximum extraction.
However, what makes this coffee maker stand out is its energy saving feature. It consumes less energy than other coffee makers because it can be set to only consume energy when it's brewing coffee and when it's keeping coffee hot with one of its warming stations with its automatic shutoff and automatic warmer shutoff.
It also features solid state temperature controls that address any safety concerns, with features such as heater override, auto-save power mode, visa brew, and tank protection.
In other words, this Newco coffee maker is Newco's response to the need for a greener commercial coffee maker, making it ideal for coffee shops, food establishments, and workplaces that are serious about safety and energy efficiency.
Therefore, if you're looking for an energy-efficient commercial coffeemaker for the workplace, the Newco 110410 Low Profile 3 Station Coffee Maker is the one for you.