Why People Buy Nespresso Espresso Machine?



When you heard of espresso machines, you might probably think of Nespresso espresso machine.
This machine is one of the best espresso machine ever exists. There are lots of reasons and things why Nespresso products are very popular and are well-known.
**Note: Technically, nespresso is not a full fledged espresso machine
In the year 1970s Nestle expected the growth of coffee makers in the market so they were inspired by the late inventor Luiggi Bezzera's unique concept to invent a unique and high standard coffee machine.
Nestle have done a thorough research on what are the secrets of a perfect espresso. Years of research had passed and they came up to develop the machine and the coffee capsules.
---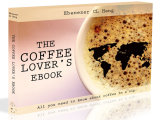 Love coffee? Here is some more "free stuff"! Learn more with this ebook (is free!)



---

In year 1986, the Nespresso system had been developed. The company joint venture with Swiss manufacturer, Turmix and they have launched the system.
People like to buy Nespresso espresso machine due to the fact that it has so many simple features which make a good tasting cup of coffee or espresso.
The benefits it offers to the users help them to save time, money and effort.
The Nespresso system is technically an advanced espresso machine that uses pre-measured coffee capsules. The capsule protects the coffee grounds from the damaging effects of air, light, and moisture.
It preserves the most volatile aroma of the coffee grounds. The capsule is covered with protective film inside to avoid contact of metal and coffee.
With this, every espresso will have a perfect body with smooth crema.
One good feature of Nespresso espresso machine is its thermoblock. This thermoblock regulates the temperature of the water.
It guarantees that the temperature of the water is ideal (83-88 degree centigrade). With this temperature, you can assure that the coffee has a good taste and has a perfect crema formation.
It also has an extraordinary steam nozzle. This nozzle was capable of frothing the milk of your coffee. This machine is good for the people who want to drink their coffee with milk.
This machine is extremely easy to use and easy to clean. Thanks to the coffee capsules because you don't have to grind and measure coffee grounds i.e. like rancilio espresso machine!!
You don't have to pour away the used coffee grounds after brewing. All you have to do is get the capsule and then throw it away on the trash after.
Another good thing about Nespresso coffee machines like Nespresso espresso machine is that they are stylish and that they are considered high technology and user-friendly.
If you are a coffee or espresso lover, then having Nespresso espresso machine at home is definitely ideal. This machine can offer you a cup of espresso with full, rich aroma and flavor.