Three Popular Krups Coffee Makers



When talking about coffee machines, Krups coffee makers are one of the best. These coffee makers can be found in many kitchen and even restaurants.
They have various kinds of models, styles, shapes, sizes, and prices. Each of the Krups coffee machines has features that people will definitely love.
Krups coffee machine has so many models. These models differ from each other. Among them, there are 3 popular Krups coffee makers.
These coffee makers are the Krups km8105 12 cup coffee maker, Krups kt4065 10 cups thermal coffeemaker, and the Krups fmf5 10 cup programmable coffeemaker.
Krups KM8105 12 Cup Coffee Maker
Krups KM8105 12 cup coffee maker is an automatic coffee machine created by Krups Company. This piece of equipment weighs about 9 pounds with a carafe that can handle a maximum of 12 cups of coffee.
---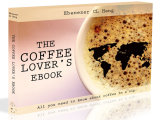 Love coffee? Here is some more "free stuff"! Learn more with this ebook (is free!)



---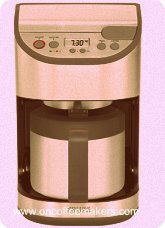 When it comes to its price, you can say that it is not expensive because you can purchase it for only $125 (which depends on the dealer).
Krups KM8105 12 cup coffee maker comes with colors black and white. The material used on this machine is a durable stainless steel. With this, you can guarantee that the machine is protected from any external forces.
Krups KM8105 12 cup coffee maker has interesting features. Among of its good features are the removable tank and a folding handle for easy filling your cup.
Its filter is the innovative Krups DuoFilter. It also has huge LCD screen for you to program the machine. There are still other features of this machine that you will surely love.
Krups KT4065 10 Cup Thermal Coffeemaker
This coffee machine by Krups is made up of brushed stainless steel, which makes the coffee to have an attractive look. Krups KT4065 10 cup thermal coffeemaker is a 10 cup coffee machine that has a range of handy features.
It has a LCD screen and control panel with a high-contrast black-on-white display for easy programming. It also has an aroma selection, dual auto-on presets, and safety automatic shut-off.
When it comes to the carafe, you do not have to look for something because it has a double-wall thermal carafe, which ensures that the coffee is hot without burning it.
It also has a Krups DuoFilter system for filtering. Krups kt4065 10 cup thermal coffeemaker has a dimension of 9" x 8" x 12 4/5".
Krups FMF5 10 Cup Programmable Coffeemaker
Krups fmf5 10 cup programmable coffeemaker are another product of Krups Company, which is high quality and popular. This machine 10 cu pprogrammable coffee machine comes in color black, and it is made of stainless steel.
The machine is powered by 1100 watts, and it has an LCD display. It also has a switch for maximizing the flavor of the coffee.
Krups fmf5 10 cup programmable coffeemaker have a stainless steel vacuum carafe that has no drip spout feature for you to have a graceful serving.
These 3 popular Krups coffee makers are really a great machine that you must have at home. You will definitely enjoy every cup of coffee that these machines can produce.
If you are going to buy coffee machine, and this krups coffee makers article does not have enough information, check out our homepage for more articles.