Kitchen Aid Pro Coffee Maker, the real deal



By making the statement that kitchen aid pro coffee maker is the real deal, it meant to say that this coffee brewer is good. And there are features which would add value to your coffee experience.
When it comes to drink coffee, there is a wide variety of coffee makers to choose from all coming from a lot of brands, such as DeLonghi coffee makers, Cuisinart coffee makers, Bunn coffee makers, and so on.
The choices are virtually infinite. This article focuses on the KitchenAid ProLine Series, a line of Kitchen Aid appliances, such as toasters, grinders, and coffee makers, which bring commercial-grade performance and quality to the home kitchen.
The Kitchen Aid ProLine Coffee Maker is a 12-cup (4.5 oz per cup) coffee maker that is made out of die-cast metal, making it durable and giving it a very attractive and professional appearance.
---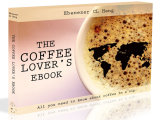 Love coffee? Here is some more "free stuff"! Learn more with this ebook (is free!)



---

It features a programmable 24-hour timer with a LED display, which allows it to brew coffee automatically at any time of the day.
Furthermore, the Kitchen Aid Pro Coffee Maker has all the other features more or less found in other machines, such as automatic shut-off, a keep warm function, and a removable stainless steel brew basket.
Apart from these standard features, it also boasts some pretty convenient and impressive additional features.
First of all, it boasts an ion-exchange water filter, which improves the quality of the water, and this in turn improves the quality of the coffee.
Second, it boasts a stainless steel boiler, which does a pretty good job of heating up the water up to the optimal brewing temperature. Finally, it boasts the QuietFinish™ Brewing System and audible alert tones.
Despite the fact that this Kitchen Aid pro coffee maker hasn't been around for a long time and has only been introduced to the market fairly recently, it has garnered a lot of praise for its robust look and functionality.
However, this machine does have issues, particularly with its glass carafe. Apparently, after it has been use for some time, the carafe will start to develop some leaking issues.
When you're pouring coffee too fast, it will eventually drip and make a mess.
Furthermore, if you find that purchasing replacement water filters can be a bit expensive, you have to make it a conscious effort to descale the machine more often, especially if you forego with the use of water filters.
To compensate for these issues, at least the one thing that is really good about the Kitchen Aid Pro Coffee Maker is the 2 year free replacement warranty.
This, in a way, shows how much KitchenAid values their customers by giving excellent customer support.
Therefore, if you want to avail of this coffee maker, you'd better be prepared to shell out quite a bit more money than usual for a coffee maker. This machine costs just a little less than $180.