Kimbo coffee might be what you are drinking



Kimbo Coffee is a brand of coffee of Italian coffee that is making its presence felt across the coffee globe.
More and more of its products are now available online which means that the coffee lover does not have to be separated from a regular resupply of his favourite brand of this coffee just because he or she are across the globe somewhere.
If you fell in love with this coffee whilst sipping an Kimbo espresso in the Café Kimbo de Napoli in Paris, France you do not have to emigrate to France in order to stay in touch with your newly found favourite espresso.
In a similar way, if you fell in love with Kimbo coffee in Italy, where it is called Caffe Kimbo, then you do not need to seek culinary asylum in Italy either.
---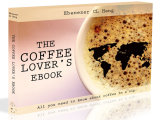 Love coffee? Here is some more "free stuff"! Learn more with this ebook (is free!)



---

Whilst both France ad Italy are both wonderful countries to live in, you can enjoy the wide and wonderful Kimbo coffee range at your current home.
In fact, many coffee shops have discovered the exciting range that Kimbo has to offer and use it in their coffee selection.
Chances are you have already been exposed to the taste of Kimbo without knowing it! The range on offer includes whole beans as well as a selection of ground coffees. The whole bean selection will include favorites such as the Marrone Gusto Forte and the espresso Crema Dolce. Others will include the popular espresso Azzuro Aroma Italiano which is delicate blend of coffees from the highlands of central and south America.
These and more can be obtained in a ground form as well. The whole beans retail in one kilogram packets whilst the tins of ground coffee beans are available in 225 gram tins.
The more popular ground coffee varieties known in the Kimbo coffee range will include coffees such as the Espresso Napoletano, which works very well with the Bialetti espresso maker, the Espreso Arabica as well as the Espresso Aroma.
These, as well as all the other espresso ground coffees on offer, are ground to perfection to ensure the maximum extraction of aroma, body and flavour when making an espresso using any of these ground Kimbo products.
As far as price is concerned, as with any other coffee on offer, the whole bean version retails for less than the ground coffee version does. This is perfectly acceptable.