Keurig K cup can keep you entertained for up to six months.



If you are a coffee lover you can embark on an incredible voyage of discovery with the Keurig K cup system. Never before has the saying "variety is the spice of life" been more true than now.
The Keurig K cup is a cartridge which contains all the ingredients for the Keurig coffee maker systems. Whether you use the Keurig B70 or one of the many other Keurig coffee maker they all make use of the k cups.
The beauty of this system is that the same cartridge will fit into every one of the different types of Keurig coffee makers.
But what does this single cup coffee system have to do with variety? The variety is found in the many different types of Keurig K cups on offer. How many different types must there be to qualify as a great variety?
---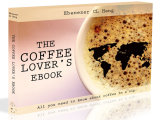 Love coffee? Here is some more "free stuff"! Learn more with this ebook (is free!)



---

The K cup system offers enough different types of cups to last for six months without you repeating any flavor a single time.
If you received the Keurig Platinum B70 coffee brewer for Christmas, you could start on the first of January with the first of the eight light roast K cup products and end on the last day of June with the last of the three cocoa K cup products on offer.
From January to the middle of the month of May you would have tested the 141 different coffee K cups. These are divided into five different categories; there are eight light roast varieties, eighteen dark roast products, 36 medium roast, 42 extra bold roast and 37 flavored K cup products.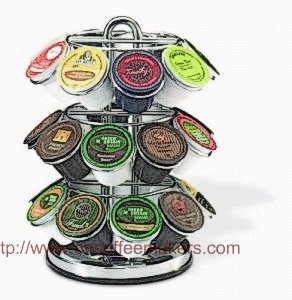 That is quite a variety. Don't forget by this time we are only half way through the month of May. As I have said before the beauty of this system is that each of the K cups will fit into each of the Keurig coffee makers.
That means that the Keurig Special Edition B 60 will give you the same quality of product as all the other Keurig coffee makers. In the middle of May, we then will change to the different tea products. The 40 tea K. cups are divided into four categories. Here you can choose between black, green, white and herbal decaf tea products.
With one or two days left in the month of June we then can change to the three cocoa products. What all of the above serves to illustrate is that if you want to avoid repetition then the K cups from keurig is the answer for you.
In the 180 days in between you would have used a different Keurig K cup product every day.
In essence it means that you will enjoy the same Keurig K cup product only twice a year. If that is not variety then I do not know what is!