A Reasonably Priced Kenmore Coffee Maker



Kenmore coffee maker is definitely not a brand that would come to your mind when shopping for coffee brewers.
When we think of coffee makers, popular coffee maker brands come to mind. Brands such as Cuisinart, Braun, Krups, and Hamilton Beach, among others, have established a strong foothold in the home coffee maker industry and have gained the support of the majority of coffee lovers around the world.
However, it is important to know that there are other lesser known brands out there. You may or may have not heard of them.
Some of these include Norelco coffee makers, Moulinex coffee makers, Presto coffee makers, Oster coffee makers, and Kenmore coffee makers.
---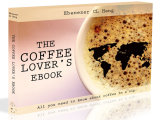 Love coffee? Here is some more "free stuff"! Learn more with this ebook (is free!)



---

These lesser known brands keep the market healthy and competitive by releasing their own coffee makers that rival those of the big names in the home coffee maker industry while selling their machines at more reasonable and competitive prices.
This article focuses on one of these lesser known brands, Kenmore, and more specifically, on its 12-cup coffee maker (238002).
This Kenmore coffee maker boasts some pretty impressive features. First of all, it comes with a built-in charcoal water filter. The charcoal filter removes any impurities within the water, such as chlorine and mineral deposits, before it is used for brewing. This effectively improves the taste of the coffee since the quality of the water is improved.
Second, it has a programmable 24-hour timer, which can be set to allow the Kenmore coffee maker to brew coffee at a designated time (wake up coffee, anyone?).
It also has a descale cleaning indicator, which comes very handy in keeping the machine in optimal condition. Furthermore, it also comes with a permanent mesh filter.
And lastly, this Kenmore coffee maker boasts its own unique brewing technology that reduces brewing time by up to 40%.
Its other features include a keep warm function. After it brews coffee, it keeps coffee hot and maintains it at the optimal serving temperature through a warming plate. It also makes an audible tone to indicate that the brewing cycle is finished.
When you combine all these features in a 12-cup coffee maker, one would think that this machine is going to have a pretty hefty price tag. Surprisingly, this Kenmore coffee maker is a steal and only costs around $25.
While the Kenmore 12-Cup Programmable Coffee Maker 238002 has the makings of being a great value coffee maker, it does have some mind-numbing flaws.
First of all, it has a narrow opening for the water reservoir, and to make things worse, it's not removable. Therefore, a bit of attention is required when filling it up.
Second, it has leaking issues, which becomes more and more obvious once you've been using it for a while. Third, Kenmore does not sell replacement carafes, and looking for a universal replacement glass carafe compatible to this machine can become quite a daunting task. Worst of all, it's not durable.
The machine has some very fragile moving parts (lid, buttons, springs), which will break at the slightest amount of disuse. As a whole, the unit itself has a pretty short life expectancy.
In other words, the Kenmore 12-Cup Programmable Coffee Maker may be a steal at $25, but can become a major inconvenience since it requires quite a number of coffee maker repairs to keep it in top working condition.