Jura coffee maker is very sophisticated



Why do we say that jura coffee maker is sophisticated? Coffee machines come in various classes. There are coffee machines that can be equated to a bicycle. Then there are coffee machines that can be equated to a limousine in comparison.
The Jura is one of these coffee machines. If you are looking for sophistication, then the Jura Impressa F9 is the machine for you.
There are many impressive espresso coffee makers on the market. Generally speaking the Jura coffee maker is not just any espresso maker, other than espresso coffee, it serves well as a cappuccino maker as well.
The Jura coffee machines are all well designed and in a class of their own.The Jura Impressa F9 has some very impressive features. It is a well designed aesthetically pleasing machine which will fit well into any well designed kitchen.
---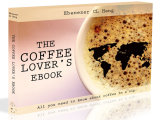 Love coffee? Here is some more "free stuff"! Learn more with this ebook (is free!)



---

The patented sensitive touch screen technology allows for easy programming. There are a range of options which can be programmed from this interface. Essentially the machine will grind the beans and dispense coffee or espresso as you require.
However, there are a number of variables tat can be adjusted to perfect the coffee making experience. The machine allows for the programming of the filter as well as being capable of making allowances for the hardness of the water.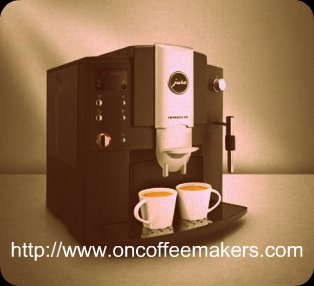 The aroma associated with the coffee experience can be programmed to fill the room with the aroma of freshly ground coffee. The brew temperature as well as the water quantity can be pre-programmed into the machine.
In fact, once hooked up to one can download into the machine a range of favourite settings which can be recalled at a later stage.
All these features do not detract from the Jura coffee maker providing a memorable coffee experience whether it is coffee, espresso or cappuccino made with the professional cappuccino frother incorporated into the design of this machine.
The feature that I personally find the neatest is the illumination of the dispensing area. In other words, one is able to watch as the coffee is dispensed into the cups courtesy of the cup illumination built into the dispensing area of this machine.
There are many other good coffee machines such as the range of Saeco coffee maker. However, this Jura coffee machine is in a class of its own owing to the range of features incorporated into the design of the machine which will enhance the coffee making experience.