Black & Decker Home Cafe



Home cafe by Black and Decker belongs to the genre of coffee makers known as single serve or single cup coffee brewers.
These days, everyone is jumping on the single serve bandwagon. Among all the types of coffee makers, single serve machines are unmatched when it comes to convenience.
Not only are single serve machines very easy to use, but cleaning up after brewing and maintenance are very easy to do as well.
Therefore, in order to stay competitive in the home coffee maker market, brands and manufacturers are coming up with their own single serve machines.
Black & Decker not only has a single serve machine, they continually innovate it. Recently, it has released an updated version of its single serve coffee maker, the Black and Decker Home Cafe GT300.
---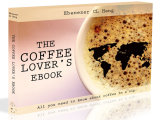 Love coffee? Here is some more "free stuff"! Learn more with this ebook (is free!)



---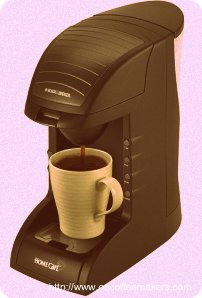 The older Home Cafe HCC100 was riddled with design faults and issues, such as a bad pump, melting after continuous use, and simply not being able to open.
The Black & Decker Home Café GT300 was designed to fix the inherent issues that plagued the previous version. Apart from being more compact compared to the previous model, it also has a much improved quality, while still maintaining a very competitive and affordable price tag.
First and foremost, the Black & Decker Home Café GT300, like its predecessor, is a single serve coffee maker that makes use of coffee pods to make coffee.
The Home Cafe GT300 comes with three sets of pod holders: a single pod holder for 7 to 11 gram coffee pods, a double pod holder for two 7 gram coffee pods, and a specialty pod holder, which can be used for cappuccino pods.
Compared to its predecessor, the pod chamber of the GT300 is much more improved.
Its features include a removable cup booster and removable drip tray that allow for easy cleaning and help minimize spatters on the countertop.
It has three brew size settings for coffee and tea, which are 7, 9, and 14 ounces. It boasts easy to use push-button controls that are very intuitive.
It also has a quick brew time as well. It only takes about a minute to brew a cup of coffee or tea. Finally, it has a 34 ounce water reservoir, which holds more than enough water for multiple brewing cycles before it needs to be refilled again.
The Black & Decker Home Café GT300 is also very easy to maintain. It boasts a new feature, which is a one-touch cleaning feature that allows its user to descale the machine at any time.
According to its instruction manual, maintenance can be easily done with just a simple press of a button.
Overall, the Black & Decker Home Café GT300 is a simple single serve coffee maker that greatly outperforms its predecessor, the Home Cafe HCC100.
Easy to use and easy to maintain, this single serve coffee maker is a great choice for those looking for a great value machine.