Gevalia Coffee Maker Review That Means Almost Nothing



To do a gevalia coffee maker review, people would immediately think about the promo that Gevalia is famous for. Where you get a free coffee maker if you sign up for membership at their website and order gourmet coffee from them.
This
coffee maker review
tackles on the coffee maker that they throw in for free --- the Gevalia CM-500 12 Cup Stainless Steel Coffee Maker.
At first glance, this is a very stylish coffee maker and will definitely look good on your counter top. It's made of a stainless steel body and the base and top either comes in black or white plastic.
It also comes with a 12 cup glass carafe with a black or white plastic lid and handle that perfectly matches the look of the unit. It also has a water level indicator, which is easy to read, thanks to the floating ball that tells you immediately where the water level is.
---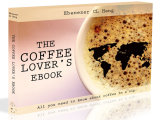 Love coffee? Here is some more "free stuff"! Learn more with this ebook (is free!)



---

The Gevalia CM-500 12 Cup Stainless Steel Coffee Maker is also designed with some pretty nice features as well. It has a 24 hour programmable timer.
You can wake up to a freshly brewed pot of coffee, or come home to a freshly brewed pot of coffee after a day's hard work as well, if you prefer. In addition, it has a fitting pause-and-serve feature as well. You can enjoy a cup of coffee without waiting for the whole brewing cycle to finish.
As you pull out the glass carafe from the unit, it pauses the brewing cycle. It resumes once you put it back in. Moreover, it ensures that the last cup is as hot as the first cup because of its warming plate.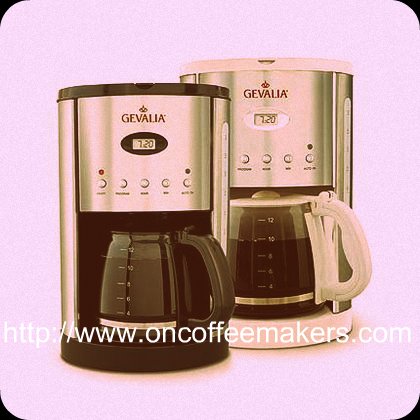 Finally, as a safety feature, it automatically shuts off 2 hours after the brewing cycle has finished if you happen to forget to turn it off. Thus far, the gevalia coffee maker review has been largely positive.
This unit has some flaws, though. Its most glaring flaw is its unreliability. Most customer reviews have claimed that their unit has stopped working in some form or another after a year of constant use --- either the unit itself has stopped heating water completely, the buttons failing to work, or the water level indicator has stopped working properly.
Another flaw that it has is in its water reservoir. It is quite narrow; therefore, pouring the water in without spilling is easier said than done. Finding the "sweet spot" when pouring the water in might take some practice.
This is a shame, really. It looks great, it has some nice features, and it makes great coffee, especially if you use it with the gourmet coffee beans from Gevalia.
This is why the usual gevalia coffee maker review gets a lot of mixed reviews from various expert and customers.Some positive and some negative reviews. It has a lot of features while at the same time; it has some significant flaws particularly with its unreliability.
However, it is a free coffee maker. It's hard to complain over something that is free. If it wasn't, it would probably be a different story on this gevalia coffee maker review.