Should You Buy A FrancisFrancis Espresso Machines?



Have you heard of FrancisFrancis espresso machines? Are you a coffee or espresso lover?
Are you familiar with the machine? Do you know what company manufactured it? Do you know its features? Do you know the benefits it can offer?
If you don't, then keep on reading to familiarize yourself with the machine.
FrancisFrancis Company is one of the companies that produces high quality espresso machine. The company is owned and founded by Francesco Illy in year 1994, and it is locate at Rye Brook, New York. FrancisFrancis had been categorized under Coffee Brewing Supplies and Equipment.
The number of people who works on the company is approximately 50-90 individual. Also, current estimations that had been done show that FrancisFrancis has yearly income of about 10 to 20 million dollars. (that is a lot of money with so few people!)
---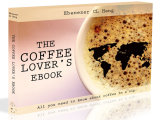 Love coffee? Here is some more "free stuff"! Learn more with this ebook (is free!)



---

FrancisFrancis espresso machines are one of those coffee makers that feature the choice for ESE pods. You can see that some FrancisFrancis coffee makers are suitable for ESE pods, which are a good thing to know.
One of the best coffee machines that FrancisFrancis has is the X1 espresso machine.
This espresso machine is designed by Luca Trazzi, an Italian architect. The machine is has a retro-futuristic style, functional and easy to use.
People will definitely like this machine because of its characteristics.
X1 espresso machine is indisputably one of the best that has a unique look espresso machine that exists on the market.
Its body is made up of full metal that is durable. X1 also uses ground coffee or coffee pods in brewing. Its temperature gauge offers precise control.
It also has a warming tray on top that warms your coffee. The steam nozzle has been also able to heat the milk for you to make lattes or cappuccinos.
FrancisFrancis espresso machines (the X1 model) is available in different colors that you can choose from. It has a color of neon green, bright yellow, Ferrari red, and stainless steel. With the colors it has, you can definitely add them as another décor at home.
Like other
espresso machines
, FrancisFrancis X1 espresso machine has a dimension of 9.8" x 10.2" x 11.8". It weighs 20 pounds.
When you look on its dimension, the machine would be compatible in your kitchen, and it does not use wide space.FrancisFrancis X1 can be purchased on your designated local department store, or you can also have it online.
Prices are also shown in there. There are also product reviews on the sites which will help you decide what the best FrancisFrancis is, for you. One of the best online shops you can visit is Amazon.
FrancisFrancis espresso machine has other models that you can choose from. Each of the models has exceptional characteristics and features. You can find them chic and stylish also.