My Favorite FrancisFrancis Espresso Machine



You would find francisfrancis espresso machine difficult to use, if you don't have any knowledge or know how about espresso machines.
Espresso coffee makers are not that easy to buy this time because of the many different models and kinds espresso machines are in the market.One might just purchase the wrong coffee machine for your home or office use.
But, one espresso machine that connect the space between retro aesthetic and modern technology is the FrancisFrancis espresso machine X3.
This machine was invented by the great Italian architecture Luca Trazzi.
The machine is not only known and became popular for its look, but they were also known because they are compatible with ESE pods (i.e. easy to use).
---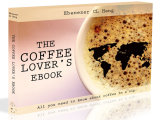 Love coffee? Here is some more "free stuff"! Learn more with this ebook (is free!)



---

FrancisFrancis X3 has two models. The two models are the Classic and the TRIO system.
The Classic is compatible with both ground coffee and pods while the TRIO system is only for ESE pods. These two models can offer you an espresso drink that you will surely enjoy.
Moreover, FrancisFrancis X3 espresso machine is a semi-automatic espresso maker that is created for the people who value appearance and function.
It was also designed to those who have a budget that is not compatible with the X1 model. The machine also is for those who have a kitchen that is not spacious.
People want to buy this machine because of the simple features it has. People will find this machine easy to use also. With this, they can make their espresso with no hassle at all.
Like any other FrancisFrancis espresso machine models, X3 has a brass boiler that can create a wonderful cup of espresso using the ESE (Easy Serving Espresso) system.
The boiler comprises of a heating system which helps the boiler not to overheat. The other name for FrancisFrancis X3 is Milano espresso machine.
It also has a steaming nozzle that is easy to use. This nozzle can dispense hot tea or hot water. It can also steam milk for use on cappuccinos and lattes.
When it comes to the appearance, FrancisFrancis X3 espresso machine's presence is competitive. It has a sexy presence, and this is ideal for the people who value the outside appearance of a machine.
With the different models that Francis Francis espresso machine has, you have so many options to choose the best machine that you think suits your standard.