Folgers Coffee Pods



Folgers coffee pods is just one of the many brands of coffee pods for single serve coffee makers. There are different varieties and brands of coffee pods that are available in the market these days.
One of the most popular pods that you can find is the Folgers coffee pods. These pods are a product of Folgers Company.
Folger Coffee Company was founded by James A. Folger in 1850 and is located in San Francisco, California. The company was known as the Pioneer Steam Coffee and Spice Mills before.
In the mid 20th century, the company becomes the leading coffee manufacturer in North America.
The company manufactures and sells retail packaged coffee products under the company's name in the United States. Folger mainly engages in sourcing, roasting, and blending coffee green beans.
---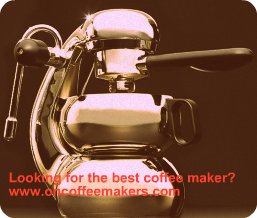 Do you think delonghi coffee maker is better than a keurig coffee maker, or you are unsure.
Well, if you are unsure like the rest of us, yet wanted to know which is the best coffee maker that would suit your lifestyle, check out this page that we have put together -and search for that ideal brewer...



---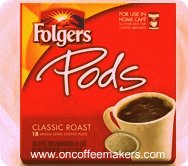 They also package, market and distribute branded coffee products. Folgers Coffee Company operates in three segments: (1) Retail (2) Commercial (3) Millstone.
There are four types of Folgers coffee pods that are popular.
These coffee pods include: Folgers Classic Roast, Folgers Classic Roast Decaffeinated, Folgers Vanilla, and Folgers 100% Columbian.
Folgers Classic Roast
This product is made up of the world's finest and most aromatic coffee beans, the Mountain Grown beans. Folgers classic roast is the traditional favorite coffee drink.
This coffee can really awake your body as you get your first sip on it in the morning. The company offers this product in a case. Each case contains 18 count packages of single serving pods.
Each of pods is ideal and measured to use for one cup only.
Folgers Classic Roast Decaffeinated
This type of Folgers coffee is made from the worlds finest and most aromatic coffee beans, and these beans are the Mountain Grown beans.
The beans are roasted in a medium level so they are medium bodied coffee beans. A pack of Folgers Classic Roast Decaffeinated is consists of six 19 servings. You can assure that this coffee can be brewed freshly.
Folgers VanillaFolgers Vanilla is a 100% pure coffee. This coffee has a combination of both natural and artificial flavor. Folgers Vanilla coffee comes in a size of 11.5 ounce.
You can find this type of Folgers coffee pods mellow and smooth. It definitely has a taste of vanilla once you take your first sip.
Folgers 100% Columbian
Folgers Columbian Coffee Pods has a rich, full-bodied roast. They are made with 100% Columbian beans. This pod really is the most excellent part of waking you.
Each case of this coffee contains six 18 packs of single serving coffee pods. Each of the pods is capable of making only one cup of coffee at a time.
They are compatible on any Folgers Home Café brewing system and they are also compatible with Senseo coffee makers.
So if you are a person who loves to drink flavored coffee or just a pure coffee. you definitely have to go with Folgers coffee pods.
If you are looking for something different like egberts coffee or expresso maker (sure is the right spelling:) then check out our well stocked homepage with 1000 over articles that is bound to have what you are looking for.