Espressoul is a place that is more than just coffee!
Espressoul the name implies that this cafe is all about coffee and they are putting their soul into their coffee -how not true!
And we meant that in a positive way. To say that their passion is in the coffee they served, it is a gross understatement on the other great things about this cafe.
This cafe is located in a very interesting place along 67 High Street, in EFG Bank building (we wonder if there is a ABCD Bank building?).
---
Why do you want to go to Espressoul?
First, you would want to see if they live up to the challenge. By stating that they put their soul into their coffee, don't you want to know just how good is their espresso.
So, that is the very first reason that you want to go into their shop and try their gourmet coffee. Our verdict: they more than live up to their name.
Then, once inside, you want to know if there is anything else other than coffee.
Well, they have affordable set meal, sandwiches all day long. This is a factor which we find very endearing. Gourmet coffee is often associated with high pricing. Here, they make it affordable to all.
A set meal that is below $10 in a cafe, that is satisfying is consider a good pricing to us.
The last pointer might differ from time to time, but based on other reviews we seen, it seems to be consistent. The staff there are just so friendly.
So, to us, just saying that they put their soul into their coffee is discounting themselves.
---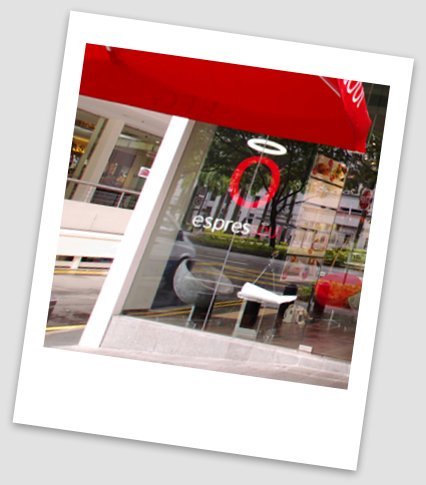 When is the best time to go there
Early morning is the best. When you are in the midst of the commercial district and everyone seems so busy. There you are, armed with a cuppa, flipping newspaper and taking in the hustle and bustle from a comfortable location -that is a superb feeling!
So, morning gives the best ommp to the overall experience of this place.
There are probably other unique places that you have been, might in your view be better than espressoul. Please share with us and the readers by following the link above.
Then, we would also share with you something for that...