Dual coffee pot is not for everyone



Now, dual coffee pot is meant for a dual coffee brewer, so what does a dual coffee system do?
A dual coffee maker does exactly what its name implies; it makes two pots of coffee at one time. This is a special type of coffee machine. This type of coffee machine is capable of producing large volumes of coffee.
A good example of a dual coffee system is the Krups dual coffee maker. Even though it appears as if some of the suppliers feel it has been discontinued, a dual coffee pot system featuring two double walled stainless steel carafes It is available from Krups.
At first glance one might wonder why one would want a coffee machine that is able to produce twenty cups of coffee in one session.
---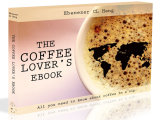 Love coffee? Here is some more "free stuff"! Learn more with this ebook (is free!)



---
The machine comprises of two independent brewing systems that are joined into one appliance. The fact that the two halves work independently of each other means you can brew one 10 cup portion of coffee at a time.
Some of the dual coffee pot systems will allow you to brew coffee with one half of the machine and tea with the other half.
This means you are able to prepare two different hot beverages at the same time when you have a house full of guests. Whether or not the frequency of so many guests warrants the expense of investing in a dual coffee pot system needs to be decided by the individual.
Owning such an appliance for use in a private household is a rare. It is far more likely that one will find such dual coffee pots systems in places where one has to cater for a larger group of people on a regular basis.
A good example of this would be an office canteen. The dual coffee maker is able to produce a higher volume of coffee that is required at specific times in an office environment.
The fact that each part of this dual coffee system has its own coffee pot warmer means that the coffee can be prepared slightly in advance and be ready for high demand times.
In essence these appliances are speciality devices designed to cater for high volume high demand events.
If you have the money and the space in your kitchen and you feel you could benefit from what this type of coffee maker offers you, then there should be no reason to prevent you from purchasing one of these appliances.
You then will never have to worry about not being able to make enough coffee when you have guests.