How to choose drip coffee makers?



One of the few things that makes civilized life possible is the unmistakable coffee aroma which comes from drip coffee makers.
For those that know how to brew coffee using a drip coffee brewer it is one of the most pleasing changes that can place as the aroma wafts through the kitchen and will eventually infuse the whole house with this unmistakable aroma.
The important appliance which one needs to have for this nearly life changing event to take place is a good drip brewer.
So how does one go about choosing from one of the many drip coffee makers on the market? If they do not look the same, they appear to have similar features and functions.
---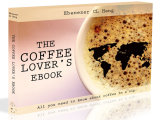 Love coffee? Here is some more "free stuff"! Learn more with this ebook (is free!)



---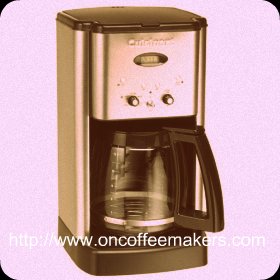 As far as the pricing goes, there is an extensive range with in which to move.
To illustrate this point take the drip coffee brewer from Cuisinart; the DDC 1200 and the DDC 100PK. These are two very fine automatic drip coffee makers.
What features should one see to differentiate between them? What criteria should one apply to decide which of the two drip coffee makers is the correct one for your needs.
The DDC 1200 is a twelve cup coffee maker, the DDC 100PK is a ten cup coffee maker, although even this statement is not quite true.
The DDC1200 can be adjusted to brew anything from one to four cups in one mode and five to twelve cups in another mode. Essentially both can brew ten cups – not really helpful for a decision, although the DDC1200 has greater flexibility.
Both drip coffee brewers come with a brew and pause function. The DDC1200 has a brushed stainless steel finish and the DDC100PK come in white.
The former has a stainless steel carafe whilst the latter has a glass carafe. Some of these features might be useful to help one make a decision.
In all likelihood the criterion that will help one decide which drip brewer to choose is size. How large is the space in your kitchen into which the drip brewer should be able to fit?
How large are the regular portions of coffee you require the machine to produce? How big is your budget for the purchase of a drip coffee machine?
If you can answer these three "size" questions, you will have narrowed down the range of drip coffee makers that fulfill these criteria.
From then on it might well be an emotive decision as to which drip coffee brewer will be the best way to brew coffee in your kitchen. Of course, cost still plays a part, but if you are looking for the "best", guess cost is not that big an issue, right?