Commercial Kitchen Appliances, 4 Things to Take Note
In a coffee shop or café business, right selection of commercial kitchen appliance plays a very vital role on the taste of food served to your customers and on you kitchen's operation.
The right pieces of equipment will allow your customer's food to be properly prepared and for your chefs to perform their standards.
Further than that, you also have to make sure that the appliances are of good quality which will permit the kitchen operations to be cost-effectively and run smoothly.
As a matter of fact, it is better for you to invest a lot of money in a machine that will surely allow you to get high profit in return.
---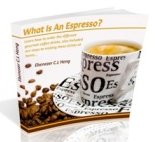 This is an ebook that would assist you to differentiate the various popular espresso coffee drinks.
No, it would assist you to find a good barista espresso machine, but you would know what is the differences between a cappuccino and a latte

---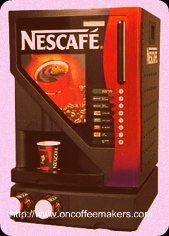 Purchasing commercial kitchen appliances is not that easy thing to do.
You need to think right and be practical when buying. With this, you can save your time and effort on buying the equipments needed.
First thing you can do is to locate the right sources. Since kitchen appliances have a broad category, it is best if you start listing down the most important equipments needed. Then start searching in your local market.
If the equipments are not available, then you can try searching now on national market. However, if you still can't find it on national market, you can now order on any Internet shops like Amazon.
Moreover, there are some pointers that you need to put into consideration when buying commercial kitchen appliances. Avoid choosing any standard machines out there.
It is very important for you to make a thorough research and understand what to take note when shopping for your kitchen appliances for your coffee shop or cafes.
4 Pointers to Consider in Purchasing Kitchen Equipments
1. The Turnover. Whatever kitchen appliances it is, be it coffee machines, fryers or ovens, it is still very important to know how many can it do per hour.
For most food services establishments, lunch is one of the more important periods but it is only about 2 hours long and the crowd is packed, so you must definitely know the turn over for this machine.
2. Foot print. Think if how much space does this commercial kitchen appliances take. Remember that all coffee shops or café have limited space, so the smaller it is, the better.
3. Cost. Yes, it is true that cheap equipments are better because it helps you save money, however some of them are of low quality.
4. Maintenance. The machine you have to choose must be robust. It must be able to take harsh environment and it must also be easy to clean. With this, you'll be able to save time cleaning on it.
Setting up a coffee shop or café can be such rewarding, fulfilling, and amazing endeavor for other people.
Lots of things must be put into consideration including the right selection of commercial kitchen appliances.
If you are aiming that your business would be successful, then considering these 4 pointers is necessary.
If you are looking for other commercial coffee machines, and want to read more about them, do check out our homepage for more information