A commercial coffee pot only needs to be big



There are coffee pots and then there are coffee pots. The Regal Ware Commercial Coffee maker is the big brother of the traditional family coffee makers.
This is a commercial coffee maker in the traditional sense of the word. Unless you are into catering this coffee maker is not for you.
The thing about this particular commercial coffee pot from Regal Ware is that it produces 55 cups of coffee in one go. This is a seriously large volume of coffee.
This commercial coffee pot is more suited to airports and train stations than your home.
---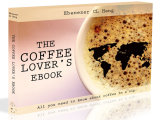 Love coffee? Here is some more "free stuff"! Learn more with this ebook (is free!)



---

This type of commercial coffee brewer will provide coffee shops in these types of locations with a significant amount of coffee on tap at all times.
It allows these types of establishments to deal with large volumes of customers in a short space of time. The commercial coffee pot comes in an attractive stainless steel finish with heat resistant handles.
The great thing is that it has a non trip faucet located high enough up the side of the urn to allow for the easy filling of even the largest coffee cup. The automatic signal light will indicate when the coffee is ready. This commercial coffee maker also includes an easy clear filter as well as water filters to ensure that the taste of the coffee is not affected by any additives in the water.
This commercial pot is well suited for events where a large group of people need to be catered for. It is ideal for wedding receptions, office parties as well as end of year club socials.
The built in thermostats will ensure that the coffee attains and retains the correct temperature without being spoil. This is very important if your guests are to enjoy a good cup of coffee.
It will complete their impression of the meal that they have enjoyed with you. Hiring a commercial coffee brewer for these types of functions is an investment in creating and all round satisfying experience.
Even if a commercial coffee brewer of this type is not suitable for the average household use, it does not mean that it is of no value in creating an enjoyable coffee experience for many individuals.
Depending on the size of the function it might be sensible to hire more than one commercial coffee pot if you feel you might have to cater for a large demand for coffee in a short space of time.