Coin Operated Coffee Machines Aren't All That Bad



It's no secret that most people would dismiss coin operated coffee machines or coffee vending machines as low-quality and "icky coffee".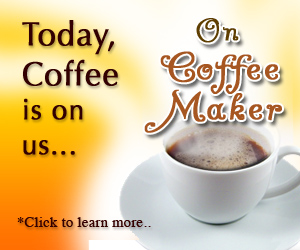 Snack vending machines and beverage vending machines are all well and good, but why not coffee vending machines?
There is still a recurring myth that the coin operated coffee machines of today still work in the same way as the coin operated machines of old.
Before, coffee vending machines are deemed as unsafe and prone to a multitude of health-related problems since these machines make use of an old system, which requires rigorous and frequent cleaning to prevent any bacterial growth within the machine.
The coffee vending machines of old make use of open canisters, which can lead to stale drinks, and failure to clean the machine on a frequent basis can lead to various health issues.
---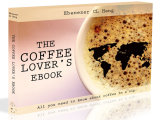 Love coffee? Here is some more "free stuff"! Learn more with this ebook (is free!)



---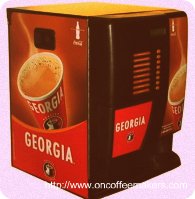 The coffee vending machines of today are a lot more sophisticated, safer, and cleaner.
The ingredients are dispensed from sealed and disposable cartridges, which allow the ingredients to remain fresh and safe from exposure.
When somebody uses the machine, a cup is moved to an ingredient cartridge, and then the ingredients are dispensed into the cup, while the empty cartridge is dumped to a container which holds all the other dumped cartridges. This eliminates any risk of bacterial growth.
If you think about it, coin operated coffee machines aren't all that bad, and are better than coffee shops in many ways.
1. Coffee vending machines serve coffee 24 hours a day, 7 days a week. Think about this. You're working overtime in the office. While you're working, you suddenly get an intense craving for a hot cup of coffee.
However, the thought of riding the elevator all the way down and walking to the nearest coffee shop and going all the way back to your desk is not enticing at all. Isn't it great and convenient that there is a coffee vending machine down the hall?
2. Coffee vending machines never give more or less. It's always the same type and the same quantity of coffee. And it only takes a very short amount of time to get your cup. Furthermore, coffee vending machines aren't prone to human error.
3. It is cheaper to buy coffee from a coffee vending machine, compared to buying those served in coffee shops. Coffee served from coffee vending machines is cheaper not because it is low-quality coffee.
This is how vending machine businesses compete with one another – by offering low and competitive prices for their products.
And since they're mainly paying for the small space that the machine is occupying, the supplies of their products, and periodic maintenance, they can afford to offer low prices and still maintain a profit.
So when you think about it, coin operated coffee machines aren't all that bad, don't you think?