Different Types of Coffee Shop Business



Coffee shop business is blooming these days. It was one of the most in demand business to engage with.
However, there are people that wonder if there are any more business to squeeze out of this tight market.
They are not wrong, we all know about the thousands of coffee shops that is just around your area.
According to researches, Italy has 60 million populations and has 200,000 coffee shops.
In the United States with 300 million people, there are ONLY 15,000 coffee shops.
Here, we are using two of the most affluent coffee market, and it is almost definite that your locality have much lesser competition that these two areas.
So, the competition is there, but the opportunities exist.
---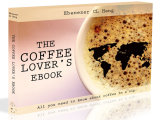 Love coffee? Here is some more "free stuff"! Learn more with this ebook (is free!)



---
When starting a coffee shop business, make sure that you have profound knowledge about the business. Experience is key. (PS: Check out the link for more information on the various aspect of coffee shop business)
Also required is a very strategic and effective coffee shop business plan in order for your business to succeed.
Here are 4 business model to consider when you are setting up a coffee shop:
• Start Up
Start up means that you do everything that must be done by yourself alone. From choosing the location to buying the coffee beans, it all depends on yourself.
You'll be the one to decide and buy the necessary equipments needed in your coffee shop business. You'll be the one choose and look for the most liked coffee beans.
The decorations and designs on your shop also depend on you. Also, a thorough training on your staffs will be performed by you. You get the idea...
• Franchising
Franchising is the most important among the four to consider because this serves as the foundation of your coffee business.
When buying a franchise, you might want to consider purchasing the most well known brand, i.e. Gloria Jeans and Starbucks.
These brands have an effective coffee shop or coffee house business plan which is proven and tested over the years.
Having a franchised coffee shop business is much better than starting up a business from scratch. This is because you will be able to benefit a lot from the parent company.
You'll be able to get training manuals, management advice and marketing supports which will contribute to the success of your coffee shop business.
• Joint Venture
Aside from the start and franchising, joint venture is also another business model that you can consider.
You have to make partnership to a well known or popular chefs and baristas and use his/her name. One example is the Wolfgang Pluck Coffee shop (if Wolfgang Pluck decided to be in your business:)
• Sponsorship
Sponsorship has similarities with start up. In here, you are promoting the company's products and you get free things and services in return.
You'll be able to get free things like products, equipments or machines, marketing materials, renovations and many more.
For example, your coffee cart business is using nestle products, in return nestle company will give you marketing funds.
These are the four business models that you can consider when starting a coffee business -all the best:)