Definition of a Good Coffee Service Company



When we talk about a good coffee service company, it means offering reliable coffee machines, good services in handling out different coffee blends and a providing manageable maintenance all in bid to obtaining a cup of coffee.
Coffee Service Company is just around the corner and each of them had different strategies and plan in providing good services to people especially coffee devotee.
Singapore Coffee Company works in two different main groups. The first one evolved from vending machine companies and the other one evolved from selling stationary to offices.
vending machine operators
The group that evolved from vending machines includes Coca Cola, Warburg, Atlas Vending, Super Coffee Mix.
---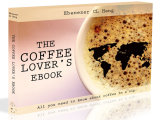 Love coffee? Here is some more "free stuff"! Learn more with this ebook (is free!)



---


We all know that Coca-Cola leads the way in vending technology and in Singapore, they revealed the newest in convenience for the Singaporean tourists and consumers.
Well, it is the Coca-Cola vending machine which uses the Land Transport Authority's contactless technology.
On the other hand, Warburg vending and Atlas vending machines works in the same convenience as Coca-Cola does, but their machines are simpler and can just vend drinks.
Warburg Vending was launched in Singapore in February 1997.They strive to offer the most excellent vending solution to companies who wish to provide convenience and handiness to their employees.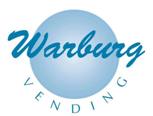 While Atlas Vending Company is a full service vending and rent or sell vending machines in Singapore.
Atlas Vending specializes in one-stop vending solutions that offering the most complete variety of cold and hot drinks, food snack, soft drinks, Jukebox music and confectionery.
These are the 3 biggest vending company in Singapore and they have customers like banks and airlines so it is a natural progression for them to place coffee machine inside the office.
Anyway, they are one group of companies that offers office coffee services. Their strength is of course in their maintenance and servicing of machines.
Another other group of coffee service coffee are make up of stationary compnies. Companies that evolves from stationary company includes Kumpulan and Deskrite.
The Kumpulan is presently a leading name in office beverages system, with a 28-strong team and a steadfast 8-vehicle fleet.
And DeskRight Stationary Company is a top local single-source, contract stationer for workplace supplies to corporations and government organizations in Singapore.
The stationary companies main strength is in the network, the fact is they are not in the Food and beverage industry, so knowledge wise, they are pretty limited.
So within these two groups, it's obvious that they offered different services when it comes to coffee service company. Therefore, which one should you choose?
Definitely one that evolves from Vending Machine Company would be better in terms of produce knowledge and their maintenance crew would also be stronger.
Having said so much about coffee service company, how does one get their office coffee makers? Fill out the form below, and soon you would get a free trial in your office (we would make the arrangements for our readers in Singapore).






---